In the ILS Limelight: Meet Ana Rincon
From Minnie Fay to Mrs. Peacock, Ana Rincon is one of the most well known members of the ILS Drama Department over the past three years. Currently, a junior, Rincon transferred freshman year after moving in from Valencia, Venezuela. She is most well-known among the student body for her prominence in the Drama Club.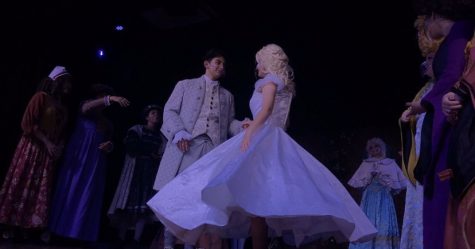 "I do theatre here in La Salle and during my time here I've been in Hello Dolly, Twelfth Night, Cinderella, and now Clue," she said. For each of these shows, she has played a principal role.
Outside of the ILS Drama Department, Rincon also does her handful of shows at community theaters, and participates in musical theatre training programs. 
"This summer, I was in a production of In The Heights at the Broward Center of the Performing Arts, and I also took part in a week-long musical theatre intensive at Berklee College of Music in Boston," she explained.
Following the 2021 film adaptation, Broward Center blossomed with young actors with a desire to participate in the original stage adaption of In The Heights, written by five-time Tony Award winner, Lin-Manuel Miranda.  Rincon enrolled into Broward Center's summer intensive program and auditioned for the show, landing herself one of the starring roles in that of Abuela Claudia, a hardworking, yet humble Cuban grandmother who runs the barrio of Washington Heights. Rincon found playing Abuela Claudia a definite challenge, as it was unlike any other role she has ever played.
"It was outside of my typecast, so I had to work harder in order to really be able to play the character," she explained. "I was able to relate to her a lot though, as someone who had to leave her home country in search of a better life."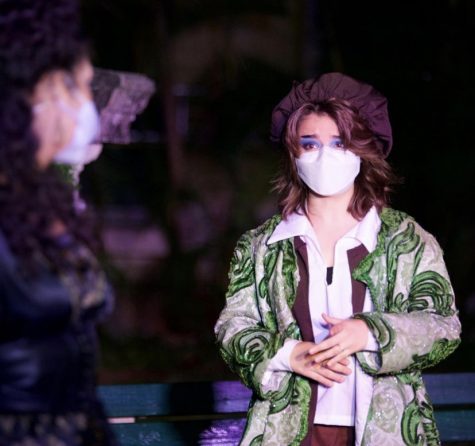 That same summer, Rincon received an invitation to the week-long musical theatre intensive at the prestigious Berklee College of Music in Boston.

"Doing the workshop in Berkelee was such an amazing experience. I was able to meet so many talented people who were so supportive. I also got to see kind of how college life there might be for me if I decided to attend Berkelee."
This program is renowned for providing teenagers with professional-level preparation that could benefit young actors in building their musical theatre careers. 
"We had a rigorous schedule with classes from 9am to 9pm. We had dance classes, acting classes, voice lessons, masterclasses from professionals in the industry, and a lot more. I had the chance to meet Christy Altomare, who played Anastasia in the original broadway cast of Anastasia, and I also met Khiyon Hursey, who worked on Hamilton and Dear Evan Hansen."
From her many acting experiences, there was one role in particular that stood out to her. This role happened to be the first role she played here at ILS.
"(Minne Fay) was just such a fun character to play. Her energy and bubbly personality made her so lovable and funny," Rincon recalled.
"Hello, Dolly as a whole might've been my favorite show I've been a part of, actually. The show is great and the cast was just lovely, and I think it was an amazing production thanks to Mrs. (Lianne) Rodriguez."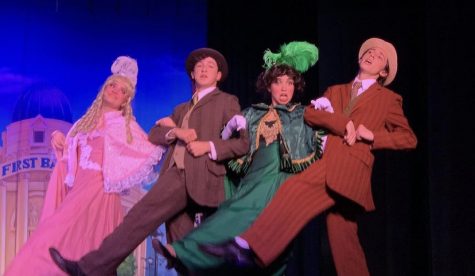 Soon, she will be back on stage in La Salle's production of Clue. This play revolves around the story of the 1985 comedy-mystery film of the same name, adapted onto the stage by Sandy Rustin. In this hit comedy, Ana plays Mrs. Peacock, the neurotic wife of a senator.
"I am so excited for everyone to be able to see it! It's such a funny play and I guarantee you, you will have a laugh. More information on it will be going out soon so be sure to keep a look out if you want to come see it."
To experience more of Ana Rincon's passion for the stage, the ILS family will have the opportunity to see her this December in the long-awaited ILS production of Clue. To receive timely updates and keep up with La Salle's productions,  follow @ilsroyalsdrama.