Michael Boza: Jack of all Trades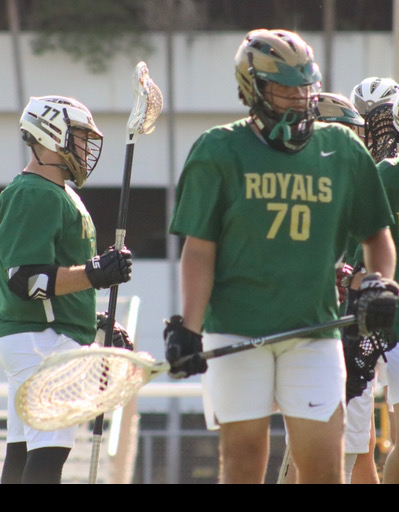 What do lacrosse, cooking, and mechanics have in common? Michael Boza. In a candid interview, Immaculata-La Salle junior, Michael Boza talks about his passion for lacrosse, his love for the culinary arts, and his knowledge of repairing and tuning automobiles. These seemingly unrelated pursuits are interwoven into the very fabric of who he is.
As a first-time ILS student back in 2019, Boza was looking for ways to get involved in different aspects of student life.
"I was approached by a senior at ILS who suggested I play for the lacrosse team. I went to tryouts and three years later I am still proudly representing ILS as a Royal Lion lacrosse player," he said.
Aside from lacrosse, he wishes to play for the Royal Lions football team his senior year of high school.
When he is not on the field playing alongside his teammates, you can find him in the kitchen cooking up something delicious. He grew up enamored of his father's cooking, and started to hone his skills in the kitchen. These days, Boza develops his own dishes and uses his cooking as a way to bond and bring his family together for a meal.
"If I had to choose my favorite dish to make it would be frutti di mare, a type of seafood pasta," he said.
Even with the time demands of school, sports and cooking, family, friends, and social activities, Boza also makes time developing his mechanic skills with automobiles. Just like his cooking, he grew up around his father building and working on cars and picked it up as another hobby. Michael credits his father as being a major influence in his life and as a result of the time they spent together, it has made them very close.
"I plan to study mechanics in college seeing as I have a passion for it, and it comes so easily to me," he said.
Boza has good advice for students new to ILS.
"Focus on yourself, your schoolwork, follow your passion, give 100% in all you do, and let God take care of the rest."