Girls Volleyball wins 3 of 4 matches last week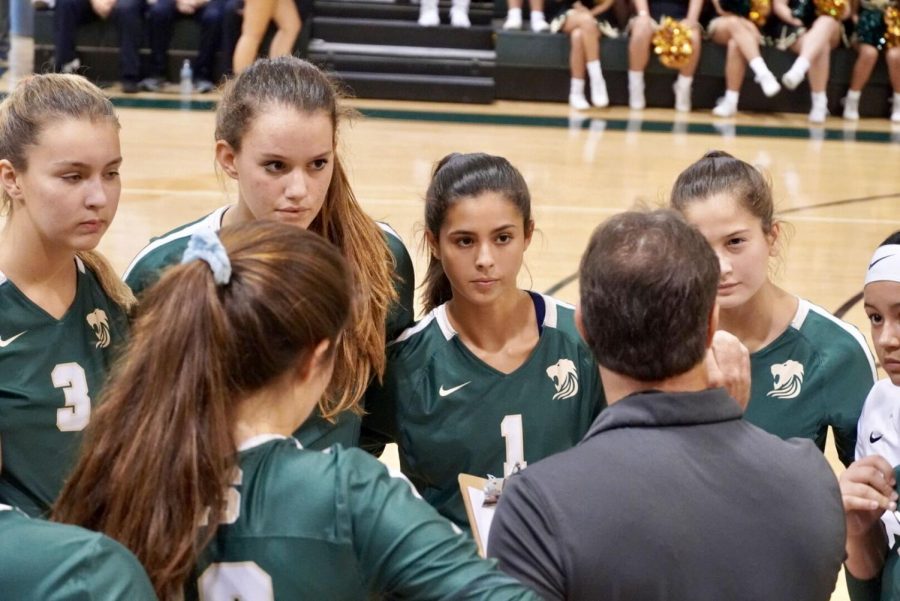 The Lady Royal Lions varsity volleyball team entered the week with a 5-6 record and stared at a difficult home stretch of their schedule. The team rose to the four-match challenge, though, and won three of their four matches in impressive fashion.
In the three victories, the Lady Royals dominated their opponents, sweeping all three teams. Even with a tough loss to MAST, the girls varsity volleyball team won 10 of the 14 sets they played last week.
On Monday, senior Madeline Cannata led the team with 11 kills in a win over Edison High School. Junior Adriana Medina added six aces and 22 assists. Sophomore Kiara Alietti chipped in 23 digs. The team won in straight sets, 25-6, 25-12 and 25-12.
On Tuesday, the Lady Royal Lions faced off against iMater Academy. Cannata registered six kills. Freshman Angelina Cambo added six aces. Alietti added five digs to her weekly total. 
 On Thursday, the team hosted district rival MAST Academy. MAST entered the game as the top team in the district and has only lost one game all season long. The Lady Royals fought hard in this one, giving MAST one of its most difficult matches all season.
Senior Madeline Cannata continued her stellar play during the week, registering 16 kills. Senior captain Mikayla Sanchez-Torrelio added nine kills.  Sophomore Christina Blanco picked up 14 digs and scored four serving aces. Junior Adrianna Medina picked up 24 assists and sophomore Samantha Santiago chipped in with 12 assists. 
Even though the game ended in a disappointing loss, the team exits this contest with the confidence that they can beat MAST in the district tournament. The overall score for the match was close, with MAST scoring 96 and ILS scoring 88.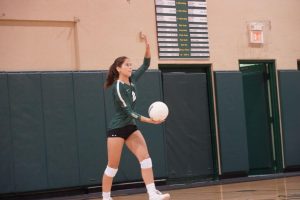 The team bounced back from the tough loss with a hard-fought win over Miami Springs High. Cannata finished her week with 11 kills. The senior captains Sanchez-Torrelio and Isabella Falero registered nine and eight kills each.
Falero played her best match of the week in this one as she added 10 digs and three serving aces as well.
Sophomore Christina Blanco added 16 more digs to her weekly total in this one, and senior Camila Moreno-Bo chipped in with a season-high 13 digs.
Junior Adrianna Medina finished her week on a strong note, picking up 24 assists. Medina now has a whopping 249 assists on the season.
The Lady Royals ended the week with an 8-7 record. They have a three-match week ahead of them, including matchups against, Colonial Christian, Lourdes and Miami Springs.
About the Writer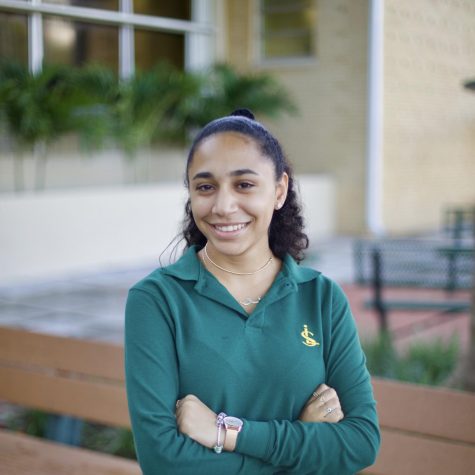 Noor Andre, Editor



Noor is a senior at ILS this year and is enrolled in Journalism 2. Noor enjoys creating content for both the ILS tv broadcast, LTV and the ILS newspaper, the Royal Courier. In journalism, she enjoys...