What Virtual School Is Really Like
On Tuesday, March 17, ILS officially started their online classes due to the coronavirus outbreak in the United States. The entire school community had done a "test day" the day prior in order to ensure that everything ran smoothly and all technology was working properly. 
During the test day, students weren't really asked to complete any assignments, but rather to familiarize themselves with the new apps and programs they'd have to use in the coming weeks. 
Throughout the first two days of virtual school, teachers tested out many different programs, such as Zoom, where the entire class can be on one big video chat. The program allows the teacher to mute students while they're teaching, and students can click a "Raise Hand" button or use the chat room feature if they have a question. 
It's a great program that most teachers have been using in order to provide their students with the most authentic classroom environment possible under these circumstances. 
"Using Zoom has been pretty great because although it's still really different from being in actual school, I've been able to see my friends and teachers and at least feel like I'm not alone while I'm doing my work," said junior Paola Rodriguez. 
"It's also nice to be able to ask my teachers questions while they're still teaching the lesson and be able to have conversations with them. I learn a lot better when I can physically talk to my teacher and get feedback from my classmates, which Zoom makes super easy." 
Other teachers have been making videos that their students could watch explaining the lesson of the day. 
For example, Ms Gonzalez made videos for her Sacraments classes of her explaining the significance of a Confirmation saint and sponsor. 
These videos were extremely helpful to students, and they all jumped into Zoom after they finished their assignments to do a little recap of the class and answer any questions they may have had. 
"Her videos were great and I felt a lot like I was in class. She was online the entire class and made sure to ask if we needed help. It was great," said junior Gabriella Esposito. 
Mr. Fernandez added videos to Showbie of him reading and analyzing "Macbeth" for his English IV Honors class. The students then went to Turnitin.com to complete a college-style discussion board post based on the day's content.
Most teachers have been using the Showbie app to take attendance and post assignments. They've also been updating PlusPortals with assignments. This has been great for both students and teachers because they are already familiar with the systems. 
Students have ten minutes in between each class to take a little break and to make a smooth transition and have a lunch break every day from 11:15 to 11:45 am. 
On their Day 1 schedule, they finish their classes at 3 pm and on Day 2s, they finish at 1:20 pm. Teachers are available via email throughout the school day and usually well into the afternoon.
Things have run smoothly for the first couple days of virtual school, but students have realized how blessed they are to be able to go to school and have gained a new appreciation for being able to physically attend it daily. 
"Switching to online school has been a bit of a difficult transition for me, especially since it's my senior year. It's made me realize how much I really value going to school and being able to see my ILS family every day," said senior Sebastian Calonge. 
There have been no indications regarding how long this current set up will continue. ILS follows the lead of the Archdiocese of Miami, and any news from ADOM will be communicated to students and parents by the school.
About the Writer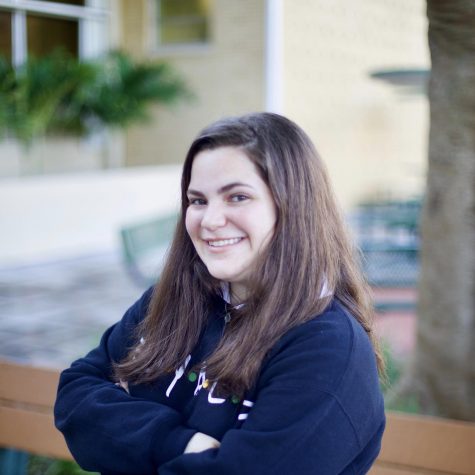 Sofia Farres, Editor-in-Chief



Sofia Farres is a senior at ILS this year and is enrolled in Journalism 2. Sofia enjoys participating in ILS service clubs and student government and hopes to pursue journalism and film in the future.