Bob Saget: Gone Too Soon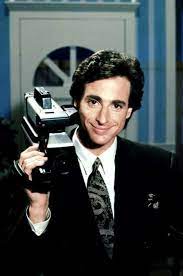 As the single father of three girls alongside his two best friends on the ubiquitous TV show, Full House, Bob Saget became a household name, making the profound pain that comes with his passing even more pronounced.
Who Was Bob Saget?
Saget was born in 1956 in Philadelphia. He worked as a sitcom star, TV host, and  stand-up comedian for most of his life. He started his career by having a small part on The Morning Program, but then grew immensely while he played one of TV's most iconic dads on the sitcom Full House. He later took on another job in 1990, becoming the host of America's Funniest Home Videos which marked him a TV star 
Short biography
As a young child, he started making movies with a Super 8 camera. Initially, he wanted to go into medicine but his grades did not allow him to pursue this dream. He went to Temple University where he followed his passion for film. He made a short documentary about a boy who undergoes surgery to correct a genetic defect. The film reached a large audience where he received a Student Academy Award.
After graduating from Temple in 1978, Saget attended USC, a prestigious film school in California. However, he did not last long. "I quit after a couple of days. I was a cocky, overweight 22-year-old. Then I had a gangrenous appendix taken out, almost died, and I got over being cocky or overweight," Saget told the Saturday Evening Post in 1990.
Death
Multiple sources declare and confirm that Bob Saget passed away Sunday, January 9th, 2022  at the Ritz-Carlton in Orlando at age 65. He was in Florida as part of his comedy tour. According to tour dates which he posted on his Twitter account, he performed Saturday night at Ponte Vedra Beach, Florida
The police and fire department responded at the scene after hotel security had found Saget in his room. He was pronounced dead on the scene, but the circumstances of his death are still unclear.
Friends and Family 
Saget's wife and three daughters released this statement:  "We are devastated to confirm that our beloved Bob passed away today. He was everything to us and we want you to know how much he loved his fans, performing live and bringing people from all walks of life together with laughter. Though we ask for privacy at this time, we invite you to join us in remembering the love and laughter that Bob brought to the world." 
Celebrities all around the world wept for the beloved and well known actor's passing.
"
I will never ever have another friend like him.  I love you so much Bobby."
— John Stamos
"He had every reason to be the guy in the back of the bar, bitter but he protested  against the cruelty of these things and said that he was going to smile, and spread love, and be childlike, and be innocent, and be loving, even after what he knew could happen in this world," said close friend, John Mayer.
His lack of resentment and hate towards what life threw at him left an impression on many people.
Saget's longtime friend and costar John Stamos tweeted, "I am broken. I am gutted.  I am in complete and utter shock."
Jodie Sweetie, fellow Full House costar, commented on Saget's death on Instagram quoting her Full House character. "There aren't enough words to express what I'm feeling today. Nor are they big enough to capture even a slice of who he was. One thing I do know, is that we never missed a chance to tell each other, 'I love you, But you were supposed to be here longer… How rude."
_______________
All his life, Saget was an outstandingly funny human who brought sunshine to every room he entered. He left a mark on all who worked with him, and all who watched him.