A Roaring Little Winter Formal
"
"…this is the perfect theme for us to come together and have the time of our lives.""
— Francjose Lopez
After months of speculation and TBDs, ILS has officially announced the long-awaited Winter Formal. This will be marking the first dance we have had in over two years since the pandemic started. Not only is it back, but it also made a strong return with its fun theme of the Roaring 20s where students will be able to go back in time with pearls and fedoras; I'm not the only one who agrees.  "I think it's a perfect theme since we just came to a new decade and it's almost like we're bringing back the classics. The '20s was known as the era of partying and celebration. With us going through hardship doing Covid, this is the perfect theme for us to come together and have the time of our lives," said  senior Francjose Lopez. 
As exciting as the announcement is, the search for the perfect outfit is on the way for everybody. While some have an idea like junior Sara Valdes. "I may wear a long dress, maybe with sleeves. I've been thinking about emerald green for a long time." Others are still brainstorming like senior Delia Sauer. "I have no idea what to wear. I'm hoping to find either a dress with fringe or something in champagne color." So here are some tips to start planning out your outfits:
1. The Color Palette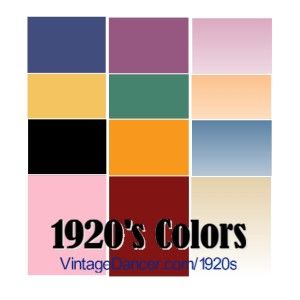 Although the Roaring 20s is mostly known for its shimmering gold and classic black, it doesn't mean you can't explore some other styles or colors. If you want to play around with a different color, go for a muted or pastel shade of the color like Sara is planning with her emerald dress. Emerald is a more muted but strong shade of green that can still go with the theme. I'm personally getting a dark grape purple that actually goes very well with the theme, yet I felt something was missing: accessories.
2. Accessories for Women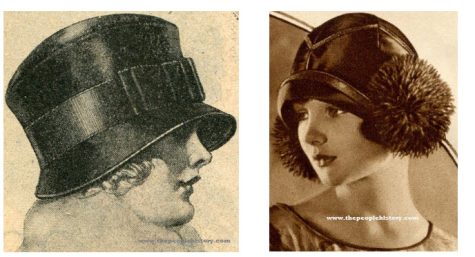 To bring your formal dress to the next level, accessories are your best friend. During the 1920s, accessories like necklaces, hats, and feather boas were the rage. When it comes to jewelry, women aimed for dangling and drooping necklaces and earrings; sometimes they would even wear the necklace as a belt. You could also make the inclusion of a headband, bedazzled headpiece, or even a beret although personally, I recommend the headpiece. Finally, some add ons could be some silk or sheer hand gloves or even a long feather boa. The great thing about this theme is that your creativity can go so many routes that it'll be impossible not to stand out. Yet, we can't forget that this was not only a prime time for women's clothing but mens' as well.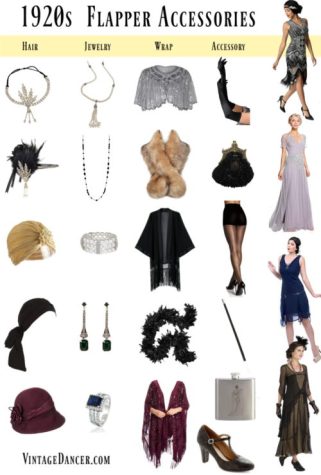 3. Colors and Accessories for Men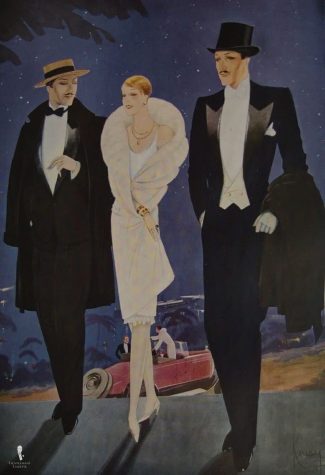 Now it's no mystery what outfit the guys are going to wear: suit. Other than being a formal dance, in the 1920s this was the day-to-day attire. But this does not mean the guys can't get creative with their outfits as well. "I'm going to be wearing a black suit with vertical stripes on it," said senior Francjose Lopez. Fun fact, black suits were mainly worn for mourning or by gangsters, so don't be afraid to put on some colors–although the classic black suit is always timely. Men would usually wear dark and light browns, medium blues, dark greens, and grays. For the more daring gentlemen though, a pastel pink suit was a great choice for attracting attention while remaining within the rules of fashion.
That's not all, you can complement your traditional suit with some classic accessories like the fedora hat, the pocket square, the pocket watch, and a good ol' tie or bowtie.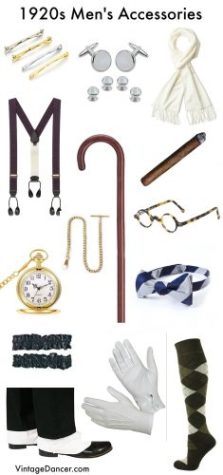 Now with an idea of what you can wear to the formal, be ready to buy your tickets on February 7th so we can all go make memories once again. So go on and be the bee's knees of the party! See you there!