Breakin' Legs: Rehearsals Have Begun!
Breakin' Legs is a series of articles written about the ILS Drama Club.

Following the cast reveal, the Drama Club immediately began its rehearsal process last week, running from Tuesday until Thursday. Starting this week, the cast of Immaculata-La Salle's production of Sound of Music will be rehearsing every weekday (with the exception of Fridays).
"I've been really enjoying (the rehearsal process)!" said sophomore Sarah Space, a member of the ensemble. "I did theater a lot at my old school and it made me remember how much I love theatre!! Everyone was so kind and sweet. I'm so excited to see how it goes from here!"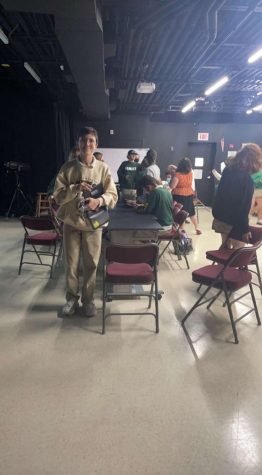 This first week was a warm-up week. On Tuesday, director Mrs. Lianne Rodriguez passed around music booklets to every member of the cast. Scripts were not yet to be distributed, as this rehearsal day was used as a day for cast members to get to know each other. The cast members were told to get into groups of five and create a performance in order to introduce themselves to the rest of the cast. These performances included things as simple as walking in a single-file line and giving a brief introduction to aggressive dance moves and passionate beat-boxing.
When asked about the rehearsal process, all senior Francose Lopez (Rolfe) said was "good." He's a man of few words, yet very inspiring nonetheless.
On Wednesday, the cast began their table-read. These table-reads are student-led by assistant director Samantha Getchell and stage manager Ana Lynch. Scripts were finally distributed via Showbie as cast members gathered around to do a simple cold-read of the script for the mere purpose of familiarizing themselves with the scenes. The same procedure took place the following day. Due to time limitations, the cast was not able to run through the whole show– However, they are expected to read through the script on their own and be ready to start proper rehearsals this week!
About the Contributor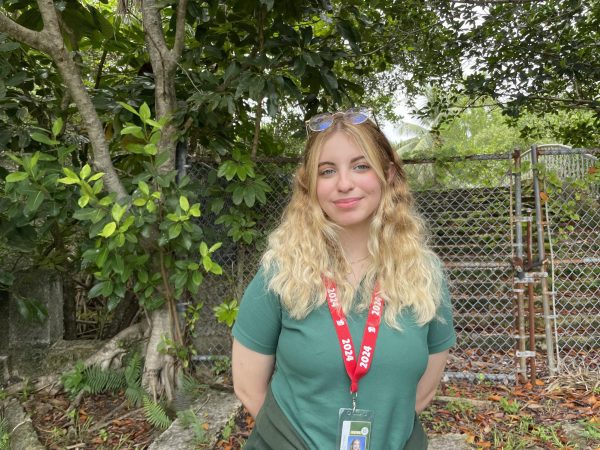 Danna Chalela, Arts Editor
After taking a year off, senior Danna Chalela is proud to be back on the Courier as the Arts Editor. An incredibly active member across arts-centered extracurriculars, Danna is President of the Fine Arts...