Breakin' Legs: Cast Reveal
Breakin' Legs is a series of articles written about the ILS Drama Club.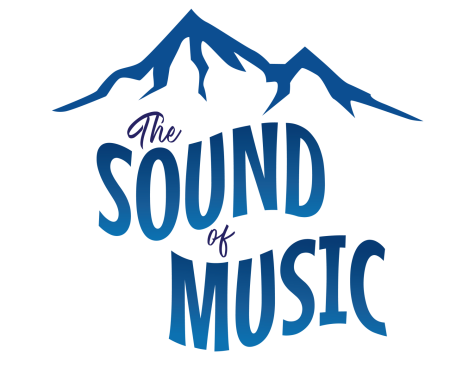 After an outstanding turnout for Sound of Music auditions, the cast list has finally been finalized and sent out! Including previous ILS actors and new ones alike, the cast for Immaculata La-Salle's Sound of Music was hand-picked by director Ms.  Lianne Rodriguez. Without further ado, introducing the cast of this year's musical!:
MARIA RAINER: Ana Rincon 

CAPTAIN VON TRAPP: Drake Garcia 

MOTHER ABBESS: Mercy Cabrera 

LIESL: Agustina Coretti 

FRIEDRICH: Miguel Suarez-Cabal

LOUISA: Mackenzie Granado

KURT: Jacobo Amat 

BRIGITTA: Chiara Cannis

MARTA: Simone Serer 

GRETL: TBD 

ROLF GRUBER: Francjose Lopez 

MAX DETWEILER: Alvaro Amat

ELSA SHRAEDER: Amy Lam

FRAU SCHMIDT: Cecilia Harding 

FRANZ: Tomas Armella 

HERR ZELLER: Danna Chalela 

SISTER BERTHE: Delia Sauer 

SISTER MARGARETTA: Isabella Baez 

SISTER SOPHIA: Pierina Santeusanio 

ENSEMBLE: Pamella Martinez, Maya Molitor, Isabella Pacheco, Sarah Space, Mariana Triay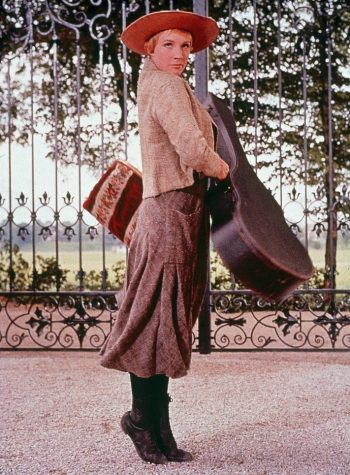 Earning the principal role of Maria in this cast is junior Ana Rincon. Rincon was most recently seen playing the role of Mrs. Peacock in La Salle's production of Clue and Cinderella in La Salle's production of Cinderella. Ever since freshman year, Rincon has been performing in ILS productions with passion. Now playing such a famously adored role, Rincon hits the stage again! Maria is an outspoken and kind-spirited Austrian postulate with a goofy charm that makes her easy to love. Maria is loving, but that never restrains her from speaking her mind when she believes something is wrong. She is known to cause quite a stir among the sisters in the Nonnberg abbey. Maria is one of the most iconic roles in musical theatre, originally being portrayed by Mary Martin in 1959 when the show first hit Broadway and later on being portrayed by Julie Andrews in the 1965 film adaptation. It definitely takes a lot of aptitude and allure to play such a renowned role!
"I'm excited to add a new character to the Blonde Lore," said Rincon, in reference to a Drama Club inside joke.
Captain Von Trapp, the male lead, is being portrayed in La Salle's production by senior Drake Garcia. Garcia previously played Mr. Wadsworth in Clue. Walking into the audition room with a guitar in his hands, many assumed Garcia would be cast as Captain Von Trapp the moment they laid eyes on him. Stern and militaristic, Captain Von Trapp is a rather demanding role and quite different in attitude from Garcia's previous role as a comically charismatic butler. Captain Von Trapp was first played by Theodore Bikel in the original Broadway production of the show and later on portrayed by Christopher Plummer in the Sound of Music movie.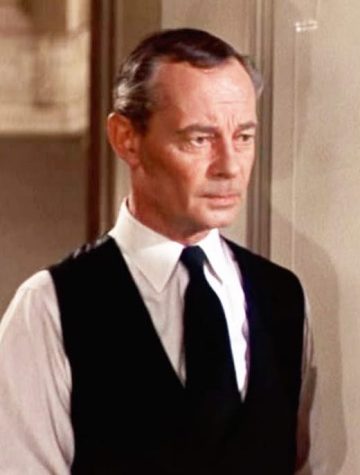 For lots of cast members, this is their first performance at ILS and they are beyond excited to participate in this massive Drama Club show. For example, this is sophomore Tomas Armella's first drama production! "My character is Franz, the butler to the Von Trapp family. He has been loyal to them for several years. Due to times of crisis, Franz must betray the family to save his own," he explained. "I'm excited because it's my first time performing, but I'm also nervous because I kind of have to be a villain in my role in the musical."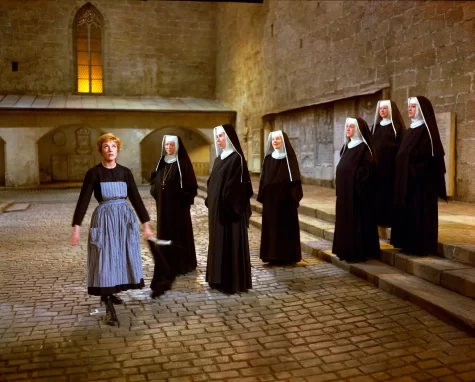 Pierina Santeusanio, also a sophomore, will be playing one of the sisters of the Nonnberg Abbey in the center of Salzburg. Santeusanio's role, Sister Sophia, is most well known for her appearance in the song Maria, in which the nuns of the Nonnberg Abbey speak of how troublesome Maria could be to handle around the abbey and how much she stands out in the crowd of sisters. "I'm excited to see what I can do with this character and possibly learn new ways to improve in my vocal and acting skills!" says Santeusanio. "I'm nervous to see how I can fit this part, (…) but at the same time I trust Mrs. (Lianne) Rodriguez's choice and I know she put me with the right character!"
For the many seniors in this cast, this show happens to be their last. One of these seniors is Agustina Coretti, the actress for Liesl and understudy for Maria. Liesl, being the eldest of the Von Trapp children, is a young woman on a journey to figure out who she is as she ascends into womanhood. She's a widely beloved character in musical theatre, most well-known for her iconic song Sixteen Going on Seventeen which she performs alongside Rolfe (portrayed by Francjose Lopez in La Salle's production).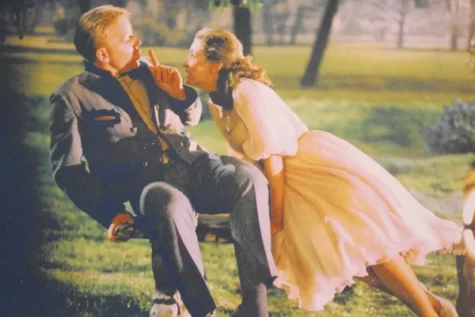 "Liesl is a beautiful role," said Coretti. "As a senior, this is going to be my last chance to perform at ILS, but I will make sure to enjoy every moment, and make it my best performance yet!"
Chiara Cannis, a junior most recently seen playing Colonel Mustard in La Salle's production of Clue returns to the stage to play Brigetta, one of the Von Trapp children. Brigetta first appears with a book in her hands, missing her father's cue to line up alongside her siblings. This action immediately makes her stand out among the other Von Trapp children at first glance. "I think Brigitta and I will fit well together," said Cannis. "I'm excited to be able to act silly and childish since I will be playing a child!"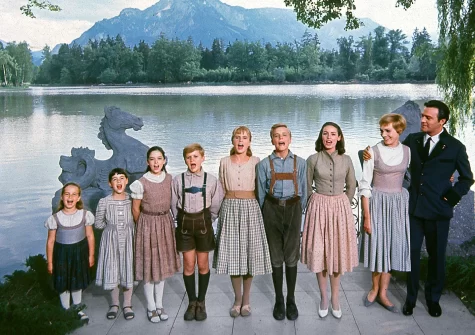 "I'm very grateful to have gotten this opportunity to collaborate with this wonderful cast and production team," said Simone Serer, a junior. Serer will be playing Marta Von Trapp, yet another one of the Von Trapp children. "I hope the people who will come to see this will enjoy this production of Sound of Music as much as we will."
Overall, this show was cleverly cast and it is not a production to miss! Each character oozes with personality and this show tells a beautiful story of the real Von Trapp family and their life in Austria during World War II. Be sure to congratulate the actors if you see them in the hallways!
Any questions about the production or interested in becoming a part of the backstage crew? Don't hesitate to reach out to the director, Ms. Lianne Rodriguez via lrodriguez@ilsroyals.com or joining the Drama Club Showbie (2QBZN)!
About the Contributor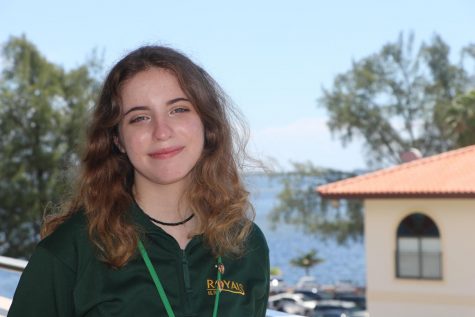 Danna Chalela, Writer
A member of the Drama Club, Danna is also Sophomore President of the SGA.