ILS Community comes together for Rosary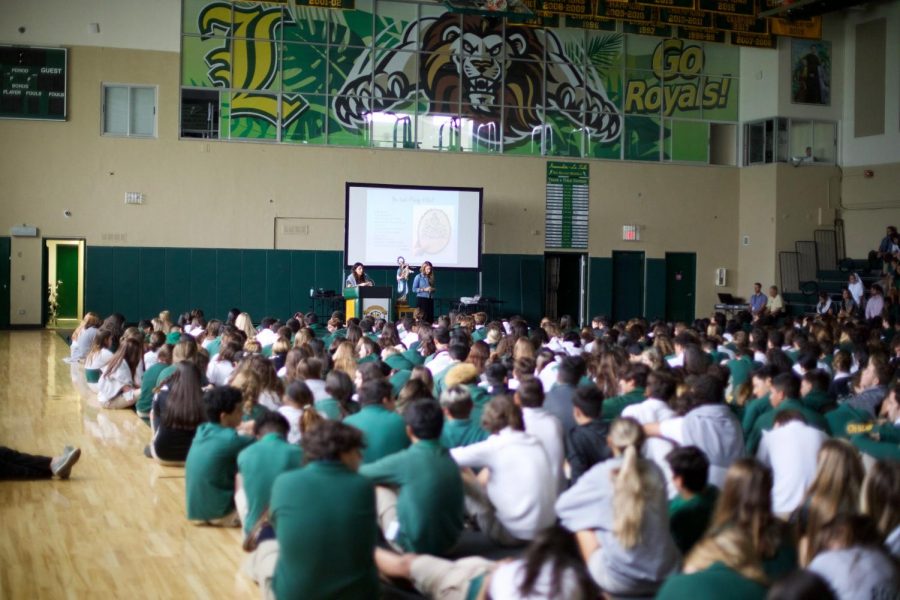 On Monday morning, the Immaculata-La Salle community gathered in the gym to pray the rosary for the first time this school year.
Animated by Ms. Lana Gonzalez, this praying of the rosary was offered up in part because of the Feast of Our Lady of the Rosary. Sister Kim also announced that the rosary was being offered for the prayers and intentions of the school community.
Ms. Gonzalez spoke with the gathered students, faculty and staff at the beginning of the service. She reflected on her development of the rosary's theme, which she articulated as Our Lady "wants you to know that she needs us all to know the person of Jesus more deeply, in a more real and tangible way."
Ms. Gonzalez went on to describe a beautiful metaphor of a person who wants to know Jesus should go to his mother, Mary. That this individual would sit with Our Lady and she would reveal her Son through her own memories, and it would be "her just going through a photo album and telling us from her perspective."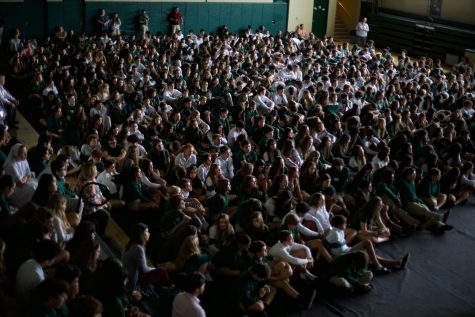 Sister Marie Fe came forward and discussed the nature of the rosary. She explained that in Latin, rosary means "a garland of roses." She went on to explain that the rosary is a form of prayer where one meditates on the life of Christ with Mary.
This powerful prayer service included the entire school community; students, faculty and staff. The gathered students sat in the gym as one, with the overflow sitting in the bleachers.
Ms. Gonzalez and several other teachers, including Mr. Gamwell, Ms. Cannon, and Mr. Garcia, as well as a few students, helped lead the prayer service. Prayers alternated between English and Spanish, a fitting exercise given that this year's pastoral theme includes a reference to the patroness of Guatemala being Our Lady of the Rosary.
The rosary begins with the recitation of the Apostle's Creed, an Our Father, three Hail Mary's and a Glory Be. Then there are five decades which each begin and end with an Our Father and Glory Be, and have ten Hail Mary's in between. When one prays the rosary, you meditate on the events in Jesus' life. There are the Joyful, Luminous, Sorrowful, and Glorious mysteries.