Fall Sports Recap: Golf and Swimming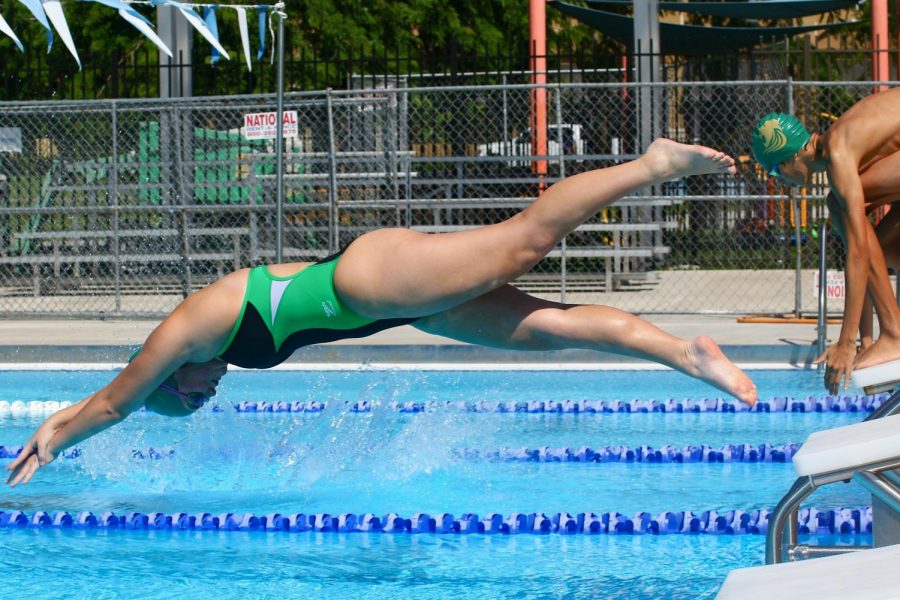 Last week, the ILS golf and swim teams were in action on Wednesday and Thursday. The teams competed hard in their meets and matches, and made great strides toward their district goals.
On Wednesday, the boys and girls golf team made the trip out to Miccosukee to play Florida Christian. The girls team was made up by freshman Carly Costaregni, and juniors Emily Fernandez and Veronica Eulate. The three played some great golf to come away with the win.
The boys were also able to leave with a win, a six-shot victory over the Patriots. Sophomore Peter Hellebrand shot a season-low round of 35. He's having a great season.
On Thursday, the boys and girls golf team played host to Palmer Trinity, but the results didn't go quite their way this time. Palmer Trinity, one of the top golf programs in South Florida, controlled the match from start to finish. The ILS team still played well, which is great as they come to the conclusion of the season.
Last Wednesday, the swim team traveled to Taverneir, FL, down in the Keys, to face off against Coral Shores High School.
Although the swim team did not win in the overall points, junior Pedro Beron Vera and freshman Pablo Lopez won both of their individual events.
The boys' 200 Medley Relay swum by Lopez, Beron Vera, junior Yohance Forde and senior Najib Chafra held off a fast closing Coral Shores team for the win.
For the girls, sophomore Samantha Getchell swam a personal best in the 100 meter breaststroke. The 200 Medley relay team, with freshmen Madison Walsh and Eliza Chandler, junior Ava Chandler and sophomore Catalina Lujan-Rodriguez also posted a personal best time.
This week, the golf team will face off against Riviera Prep on Monday at the Granada golf course. The swim team has a pair of meets this week, Wednesday at Belen then Thursday at Westminster Christian.