AP Environmental students work with NASA as part of Growing Beyond Earth project
Last Friday, October 4, there was a STEM event conducted by the AP Environmental class as a part of Growing Beyond Earth project.
Immaculata-La Salle students, from Ms. Calleros's AP Enviromental Science class, have been collaborating with NASA for Growing Beyond Earth Project, as a part of the Fairchild Challenge.
The Fairchild Challenge is an award winning, interdisciplinary, environmental science competition designed to engage students to explore the natural world.
"Working with Fairchild foundation and NASA for the project growing beyond earth, has been extremely exciting. I think it has been a good way to put what we've learn in environmental science into action," said senior Nicole Hawley.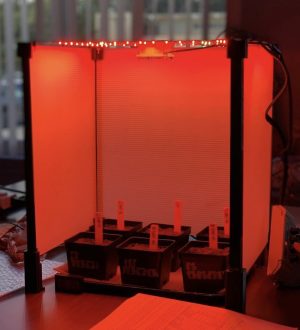 The goal of this project is to assist NASA scientists in testing edible plant variety options for growth on the International Space Station's Vegetable Production System and the Advanced Plant Habitat system by providing middle and high school students the opportunity to contribute to real-world science.
The project also strives to empower and encourage students to become the next generation of scientists, researchers, and environmentally-minded citizens.
Fairchild has provided the AP Environmental Science class with an indoor growing chamber, lights, pots and seeds. The class will be building the growing chamber, preparing the pots and soil, and planting the seeds.
All students are thankful and excited for this opportunity to participate in this project.
"We've only just started with the GBE (Growing Beyond Earth) project in our AP Environmental class, and I believe I can speak for the other people in my class in saying that we're very excited to see the development of the plants that we're raising," said senior Victoria Gonzalez.
The project is planned to be a two months long, and the AP Environmental class will continue to measure and evaluate the plant's growth during that time.