ILS Traditions: Past, Present, and Future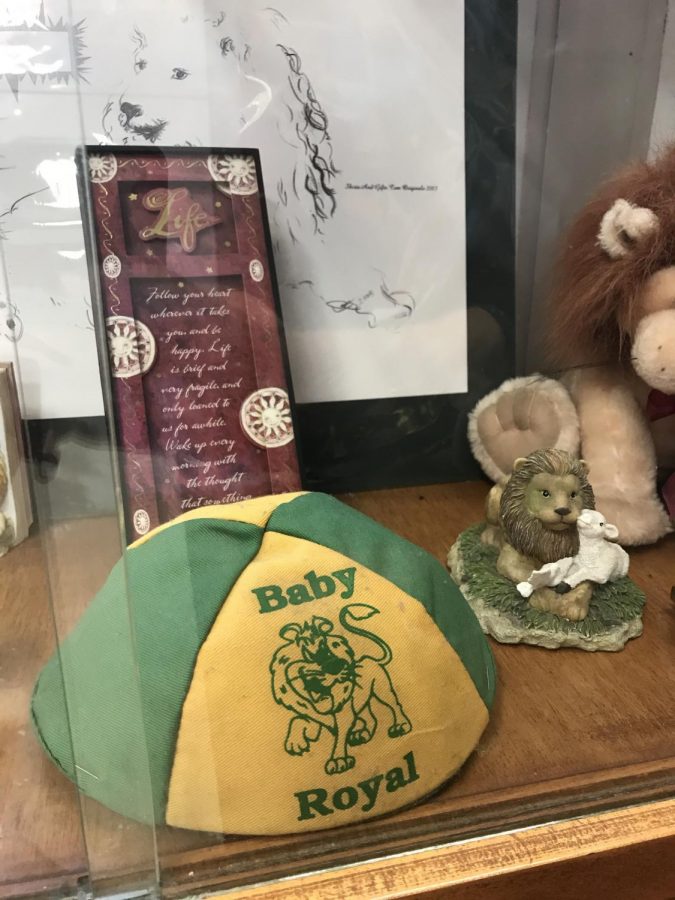 Immaculata-La Salle High School has been around for over 60 years. Thousands of students have passed through these halls, and over the years a number of traditions have become part of the ILS culture, including Homecoming Week, which is in full swing right now.
The school has many traditions such as Féria Latina, Don Bosco Day, Royal Idol, and many more. However, there are a number of traditions that current ILS students have never heard of such as Beanie Week, Greek Day, and the Freshmen Picnic.
Beanie Week existed in La Salle during the 90s to the early 2000s.
Beanie Week was when the Freshmen wore beanies around the school the whole week, not being allowed to take them off. If the freshmen were caught without a beanie, the Senior Beanie Patrol were allowed to tell the freshmen to do a silly, embarrassing  action of their choosing throughout the day. 
Beanie Week was one of the initiations the freshmen went through to be welcomed to La Salle. There's a beanie on display in the SLC for current students to see.
"Beanie Week was intense," said Mr. David Fernandez, ILS class of 1998. "I remember clutching that beanie to my head as a freshmen. Changing classes was stressful. Then, as a senior and part of the beanie patrol, I was able to enjoy the other end of it. It worked out that my brother was a freshman when I was a senior, so that was fun."
According to Mrs. Catherine Campos, ILS class of 2012, when she was a student at La Salle they had Friendship Week instead of Beanie Week.
"We still had to wear the beanies as freshmen, but the seniors weren't allowed to pick on us. It became more of Big Brother/Big Sister style," said Campos.
Greek Day was a tradition for Freshmen where they would do a project on a Greek god of their choice and dress up as the god or goddess they chose while enjoying fun activities throughout the school day.
"I had to dress up in a toga as a freshman in 1994," said Fernandez. "Everyone wanted to be one of the Greek gods or goddesses. I got stuck with some random guy named Orestes."
There are also traditions that have been altered. Two current traditions that have been altered include Freshmen-Senior Day and Treats No Tricks on or near Halloween.
Freshmen-Senior Day used to be separated into different days. The different days were Freshmen Breakfast, Senior-Freshmen Breakfast, and Peer Counseling. Before the school year started, Freshmen attended mass together and would after go eat breakfast together. 
Back in the 90s, La Salle's "Baby Royals" were assigned to a senior. The seniors were to look after the freshmen and help them with whatever they could and their transition into high school. The two classes would find out who they got during a breakfast with each other. 
Mrs. Campos explained that Friendship Week ended with Senior-Freshmen Breakfast and Picnic. 
"[That] Friday, we had the senior-freshmen picnic and stuff like that. But it was really a week of just getting to know like a senior," she stated.
Peer Counseling was a class for seniors. During the second semester, the seniors in the class would be able to speak to the freshmen and help them out. That Peer Counseling class is now Peer Ministry. 
Throughout the 90s and early 2000s, ILS seniors were allowed to dress up as whatever they wanted (as long as it was school appropriate) on Halloween. This tradition has since evolved to Treats No Tricks Halloween. 
These days, Treats No Tricks sees the senior peer ministry class welcome young students from underprivileged schools for a morning of fun, games, and candy. The young students are toured around the campus and visit classrooms where they receive candy or play games.
Lynda Barket, ILS Class of 2013, remembers these traditions fondly. "Everyone is having fun and poking fun at each other but it's innocent fun so I feel it's great bonding," said Barket.
In a survey of 20 ILS students, 95% said they liked the current traditions and 95% said they would like to add more. However, all of the responding students said they would like to bring some old ILS traditions left in the past back to the present day. 
Sr. Kim supports this idea. "I am always open to new ideas and new traditions!"
Homecoming Week 2019 begins on Monday, 10/21 and runs through Friday, 10/25. One of the most popular traditions, Homecoming Week will feature the lively atmosphere ILS is known for, including Color Wars, Twin Tuesday, Tacky Thursday, a Pep Rally, the football game, and the HoCo Dance.