Too Many Homeless to Handle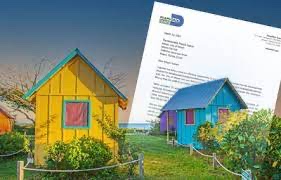 Over the span of a few weeks, the rate of homelessness in the city of Miami has increased tremendously. Homeless people have begun to take over the streets, sidewalks and public areas as residents noticed.
On August 8, 2022, the city of Miami announced that their controversial plan to house the homeless in Virginia key would be put on hold for at least six months. This delay was brought on by pushback from communities. Residents of the area have expressed that they do not want to house the homeless, but rather have them be moved elsewhere.
The original plan provided by the city of Miami is "for 50 to 100 tiny homes to house homeless people on the small key in Biscayne Bay between the city of Miami and Key Biscayne. We would use federal dollars for most of the heavy lifting." (nbcmiami.com).
The cause for the sudden spike in homeless persons has yet to be determined, but as of now. ILS alum, Mayor Francis Suarez stated "We know often times people arrested throughout Miami-Dade County are released within the city of Miami. That's something we think is exacerbating the homeless problem."
For now, the city of Miami and its representatives are discussing other available options to locate the homeless.
Former Miami Commissioner Joe Carollo stated, "The plan, however, is not entirely off the table. The plan may be moved to another location. The commission also asked the manager to bring additional sites that they can look at in other parts inside the city and outside the city."
Many protests have been issued by locals who claim that the city had placed the burden on Miami taxpayers due to the funding to build the tiny homes coming from taxes. As of now, no further updates have been provided besides the six-month hold.