A Great Swim Season Leads To Districts
The 2019 ILS swim team had two great meets at Belen Jesuit and Westminster high school before districts. The swim team has been training and competing continuously throughout the fall.
They have been training from 4:00 to 5:30 pm every Monday through Thursday at the Rowing Club in Key Biscayne. On October 9th, the swim meet took place at Belen Jesuit Preparatory school.  
It was a competitive meet against Lourdes, Saint Brendan, Carollton, and Belen. The girls did very well in wining three out of five events leading to a record of 5-4. In the 200 Medley Relay Eliza Chandler, Madison Walsh, Ava Chandler, and Catalina Lujan-Rodriguez swum their best time at 2:10. In the boys team, Pablo Lopez won the 200 IM in 2:12.66 and Pedro Beron-Vera won the 100 butterfly in 59.99. 
Junior Ava Chandler, won the 100 backstroke and had a best time of 1:08. She enjoyed working with her team, seeing new swimmers try out for the team, and is looking forward to going to districts. 
"The team is really fun and there is a lot of new people this year," she explained. "I am excited for what's to come in districts and I hope that we can do well."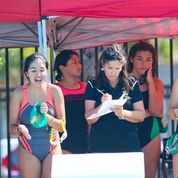 On Thursday October 10th, the swim team competed at Westminster. The boys and girls team swam against Westminster. Pablo swam the 200 Free and received a winning time of 2:01 and Pedro won the 200 IM and 100 free. The girls also won in their events that day. 
Mrs. Aimee Cerdeiras, the coach for the swim team, is proud of the swim team and believes that they have had a great season overall. They pushed through the struggles of unpredicted weather and proceeded with a smooth season.
"We've had a great season overall, our girls had a winning record, and the boys, even though they are a small team, had some wins. The weather was big struggle because of rain and lightning, but mainly it has been a good and smooth season this year, the kids have been doing really well," she said. 
Junior Yohance Forde participates in the 50 freestyle, the hundred freestyle, the 100 fly, and the 100 breast relay. Yohance has improved and he wants to see his team make it to regionals.
"The team has gotten so much better, especially throughout the course of this one season, and hopefully we're going to go to the top," he said.
The swim team is now actively preparing to win at districts on October 23rd at Gulliver High School.
About the Writer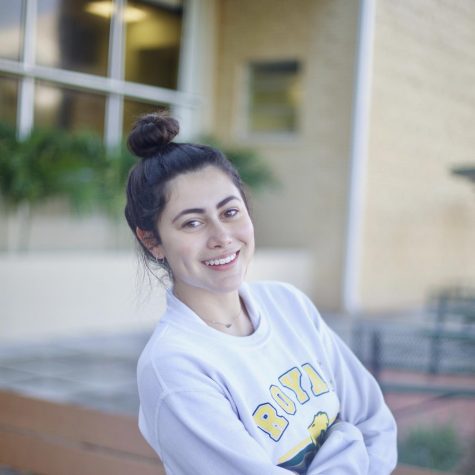 Ella Perez, Writer
Ella Perez is a senior at ILS and in the class Journalism 1. Ella loves dancing for the Lionettes and enjoys covering the Entertainment beat.