ILS Cheerleading ready to build on last year's success
The ILS varsity cheerleading team is one of the most recognizable teams on campus, and it's looking to build on a solid performance last year that saw the team make it to Nationals in their first year of competition.
But before all the competitions, the cheer squad needed to animate ILS's annual Homecoming festivities.
Homecoming week at ILS has always been full of excitement and activities. The ILS varsity cheerleading squad has played a big role in making it a very memorable week.
This year the team was faced with a big challenge as they prepared for performances at the volleyball regional quarterfinal game, school pep rally and the annual football game, all in one week.
Coach Coral Buxeda, in her third year as head coach of the cheerleading team at ILS, kicked off the week of practices on Monday with some words of encouragement.
"Let's show ILS who their cheer team is and make them proud!" she said.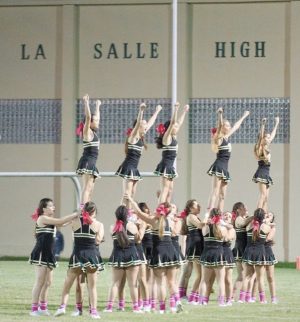 The cheer team choreographed a difficult routine, and they plan to perform both routines throughout. The week began with Colors Wars at ILS, which encouraged everyone to come dressed in their designated class color.
Normally, the coach enforces strict rules about wearing the appropriate uniforms at practices, but during homecoming week, the cheer team was allowed to wear their colors for practice and displayed a beautiful rainbow of colors when they did their extensions and incredible stunts.
They also enjoyed practicing in their costumes for twin day, theme day and tacky day.
Practices every day of homecoming week were about 2-3 hours each day after school. They were held outdoors in the retreat center and the loud cheering could be heard all over campus.
There was a lot of pressure on the cheerleaders to perform well at the homecoming events.
Coach Coral kept their spirits up, "We are going to hit every stunt, I know you can do it!"
After a long week of strenuous practices, the ILS varsity cheerleading team felt ready for one of the most exciting weeks of the year. They were proud to represent their school at the Homecoming week events with incredible school spirit.
The cheerleaders performed throughout the week and did an amazing job. Their number with the dance team during the pep rally showed the programs' unity. They followed that performance with their own, new routine.
The cheer team went on to animate the Homecoming football game, and will continue to perform and animate the crowds at different games throughout the year in addition to preparing for an competing in their own competitions.
The cheerleading team is looking to build on an impressive showing last year that saw them compete in the UCA Regional cheerleading competition in Tampa, Florida. The team placed second in the non-tumbling division, and their great finish earned them a bid for the National Cheerleading Competition last February.
At Nationals in Orlando, FL, the varsity cheerleading team finished their first competitive cheer season 12th out of 24 teams who qualified for the competition.
About the Writer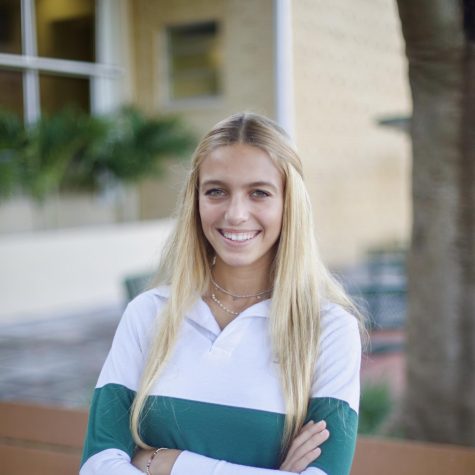 Alexia Menendez, Writer
Alexia Menendez is a Junior at ILS this year and is enrolled in journalism 1. Alexia has been a member of the ILS cheer squad for 2 years, attended nationals with her team, and hopes to study psychology...