Homecoming Recap: Day 4 – Tacky Thursday
On October 24, the ILS community had a Tacky Thursday,  which included a showcase of crazy outfits and a dunking pit. Tacky Thursday was a success at ILS. This Homecoming week, students went in their most mismatched clothing items in the hopes of looking as tacky as possible. 
The day was filled with energy and unforgettable memories. Both the student body and the faculty and staff participated in this event.
Many people went all-out, as there were seniors dressed as clowns, with a full face of makeup to go along, and some junior guys were even spotted as the infamous VSCO girls. 
Even teachers, who are normally only seen in their work clothing, switched things up and also came dressed as tacky as can be. Mr. Wexler, known for always wearing his professional attire, wore a funky hat and bathing suit trunks over his slacks. 
"So far my favorite costume today has been Emma Obregón because she has takis on it, and I think it's really funny," said junior Paola Balcaceres.
Senior at ILS, Elisabetta Iannuzzelli, said Tacky Thursday has been her favorite day of HOCO so far.
"It was really fun because I threw together an outfit by wearing the most random things from my wardrobe," Iannuzzelli said. 
Throughout the lunches, there was a dunk tank provided by the school. Students had a chance to dunk their teacher of choice, all the money that was raised went towards the senior class.
School spirit was seen throughout the halls as students and teachers walked around with their tacky outfits. Students are now ready to take on green and gold day by wearing the most outrageous outfits with an extra boost of confidence. 
Homecoming week is the time of the year that the class joins and attempts to demonstrate the most Spirit. Above all, this is the time of the year that is most memorable to the student body. This is the first time a "Tacky" day was part of the Homecoming festivities since 2015, when the current senior class were freshmen.
About the Writers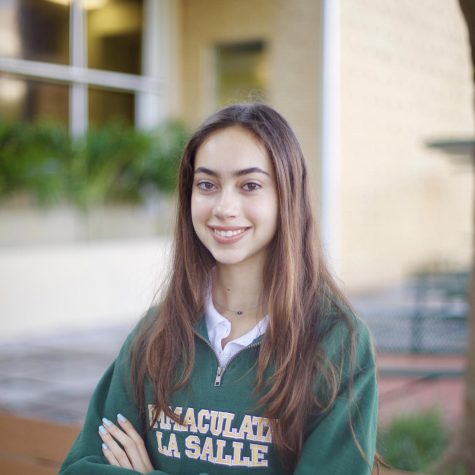 Sasha Kuntz, Writer
Sasha Kuntz is a senior at ILS this year and is enrolled in Journalism 1. Sasha enjoys spending time with animals and reading novels.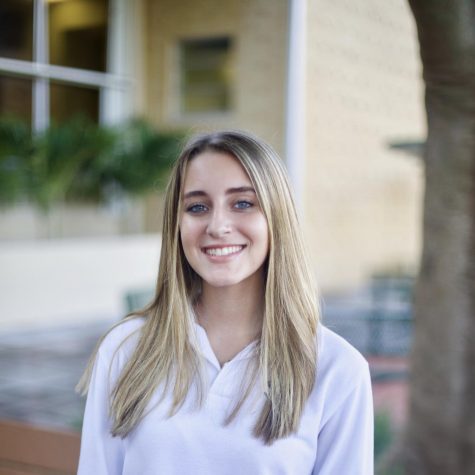 Paola Rodriguez, Writer
Paola Rodriguez is a junior at ILS this year and is enrolled in Journalism 2. Paola has been a 3-year member of the cheer team and hopes to study in New York.