ILS Students Attend Life-Changing Salesian October Leadership Retreat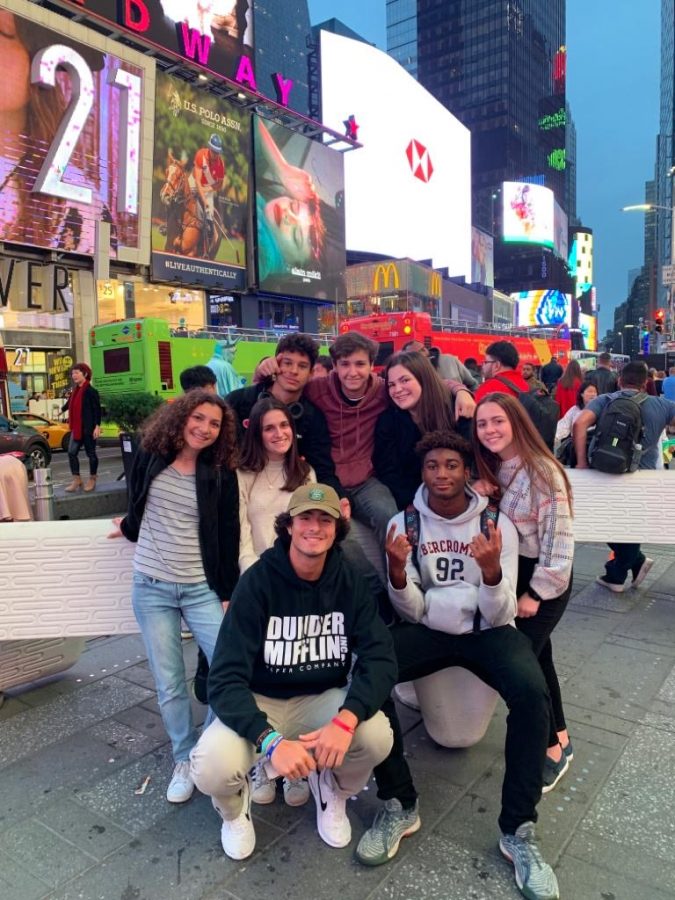 STONY POINT, NY— On Saturday, October 5, 2019, eight ILS juniors—Eugenia Gonzalez, Maximus Betancourt, Jeronimo Cañedo, Cecilia Muñiz, Sofia Farres, Yohance Forde, Gabriella Esposito, and Pablo Amat—along with two teachers, Mr. Shaheen and Mrs. Beltran departed to New York for the annual Salesian October Leadership Retreat. 
Students from La Salle arrived in Nanuet, NY, excited and ready for a fantastic trip. On the first day, they went to a vigil Mass and explored the little town they were staying in. 
On Sunday, the students and their teachers went into New York City for the day and visited many of the major attractions, including The Met, Times Square, Central Park, and the famous Levain Bakery. 
By Monday, the students were eager to get to the retreat. They left to the Shrine in Stony Point, NY, and began the spiritual experience at around 3 PM that day. They would stay there until Thursday night. There, they met up with two La Salle seniors who participated as leaders in the retreat, seniors Yasmine Regueira and Julia Taquechel. 
Students from Salesian schools all over the province attended; including Don Bosco Prep in Ramsey, New Jersey, Cristo Rey Tampa in Tampa, Florida, Don Bosco Cristo Rey in Washington, D.C., Academy of Our Lady in New Orleans, LA, Archbishop Shaw in New Orleans, LA, Mary Help of Christians Academy in North Haldeon, NJ, St. John Neumann in Naples, FL, and our very own Immaculata La-Salle High School. 
One of the biggest retreat rules is, "what happens in retreat, stays in retreat," therefore what happened those four days remains a mystery for all except those in attendance. 
The main purpose of the retreat, however, was for the students to live Don Bosco's Oratory experience and bring back the Salesian spirit to their schools to make them a home that welcomes, a school that educates for life, a parish that evangelizes, and a playground where friends can meet. 
"My experience at OLR was something that I cannot put into words. The goal of the retreat is to educate the young in their faith and allow them to take what they have learned back to the real world. The actual experience was so much more than that. Between the serious moments of prayer to the constant chants and songs, every moment was exhilarating and breathtaking," said Don Bosco Prep student, Liam Colbert. 
By having the ability to disconnect from the outside world for four days without any distractions, such as social media or drama, the students were able to grow immensely. 
"I think a retreat is always needed every once in a while and this was the sort of thing that cleanses your soul. It was definitely worth it and a very thrilling experience," said ILS's Pablo Amat.  
"It was truly life changing. I was able to meet new people and be in a new experience. I was taken out of my regular life and put into one that was so different and so beautiful. I was able to just see myself outside of my everyday life and see other people outside of everyday life," said Cecilia Muñiz. "It was amazing."
Those in attendance were able to connect with others with their same beliefs and get the strength to go back home and spread the Lord's Word to their peers. 
"My experience at OLR was eye opening to say the least," said Don Bosco Prep student, Erich Sanders. "I've never seen so many people my age who care so much about the Faith and really, truly live it. It was an amazing chance to grow and mature in spirituality and come so incredibly and intimately close to God."
Everyone experienced the retreat itself in a different way, but the consensus was the same. The experience was life changing, regardless of whether one was a participant or a leader. 
"OLR was one of the best experiences of my life," said Yasmine Regueira. "As part of young team this year I was able to have more time with the other leaders which then led to stronger bonds. My experience was something that was a true gift from God and something I thank Him for every day."
Everyone who went felt they learned a great deal from the experience. 
"I learned how to become a man in faith from this experience," said Yohance Forde. 
"What I have learned is how to open myself and be true to myself. It is hard to do this sometimes because we fear being judged and looked at differently, but sometimes it is fine to be the cornerstone in a situation and be able to stand out," said Don Bosco Prep student, Matt Basso. 
"I feel that I have learned a great deal about how to truly combine the aspects of faith and leadership in everyday life through my OLR experience. I also learned to appreciate the small ways God presents Himself to us everyday, be it through people, nature, or simply silence," said Sanders. 
The students became so attached to the Shrine and to their new friends that they had a hard time walking away from the experience. 
"The most challenging part was having to leave the LR experience. Being with a group of people for a whole week and bonding and then having to leave them was the hardest thing ever. It was a challenge because we were in this bubble not having to worry about anything but our experience at the LR and having to leave that and go into the real world again was a challenge but was a challenge we were prepared for," said Regueira. 
Overall, the experience was an incredible one and it can be assured no one will ever forget what they learned and how they felt on this beautiful opportunity in their faith journey.
About the Writer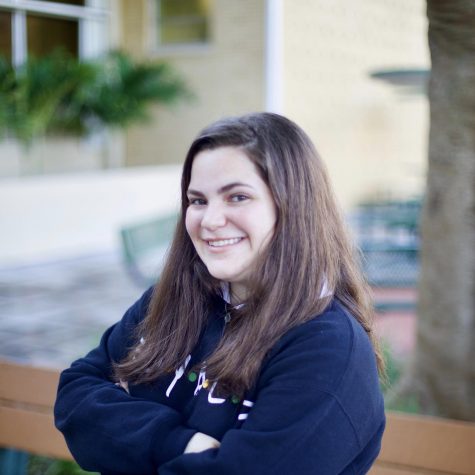 Sofia Farres, Editor-in-Chief



Sofia Farres is a senior at ILS this year and is enrolled in Journalism 2. Sofia enjoys participating in ILS service clubs and student government and hopes to pursue journalism and film in the future.