Homecoming Pep Rally and Green & Gold Day Recap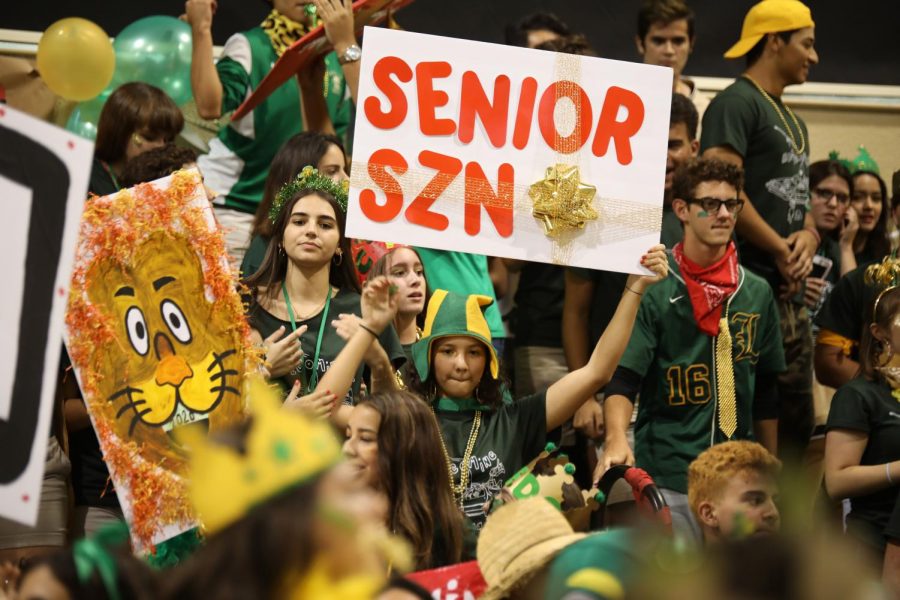 On Friday, October 25th, Immaculata-La Salle Highschool hosted its famous green & gold day and the most spirited homecoming pep rally to ever take place at the school.
Everyone came decked down in green and gold for the last day of homecoming week. People wore tutus, tights, crowns, necklaces, capes, and some even went to the extent of buying full on costumes.
The tension amongst the students was high. The junior class had been victorious in Color Wars and the sophomores had won the Class Skits. This left the seniors with little to no time to go all out for the sake of winning their last homecoming in the school.
Taking this into consideration, the pep rally exceeded the expectations of all students and faculty. No one knew what the senior had up their sleeves.
When it was time for the pep rally, the seniors came running into the gym as a famous track from the movie High School Musical played in the background.
There were posters, confetti, and accessories everywhere you looked.
Junior Isabella Machado was truly surprised at how much effort the seniors had put into the pep rally.
"I think the juniors started off with the most spirit and the seniors progressively worked their way to earn that title back," she said.
The event featured the introduction of the student-athletes for the Golf team, the Swim team, the Cross-Country team, the Girls Volleyball teams, and the Football team. The Cheerleaders and Dance team also performed. They each had an individual performance, as well as a combined performance. The dancers and senior football players also had their traditional dance in front of the entire school.
By the end of the pep rally, the winners of homecoming week were announced. After much suspense and a suspected tie between the juniors and the seniors, the winning title went to the class of 2020.
Senior Sebastian Pozo reminisced on the good times of the week as he rejoiced his class' championship.
"Homecoming was the most fun it's been in my four years at this school," he said. "The energy and competition were insane."
Seniors Nicole Hawley and Alexis Hertz were the emcees throughout Homecoming week and did a great job again with the pep rally. They worked hard to bring the classes together, which is what Homecoming was all about.
About the Writer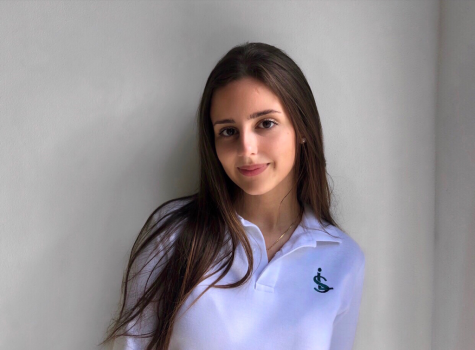 Arianne Cendon-Ruisanchez, Editor



Arianne Cendon-Ruisanchez is a senior at ILS and is enrolled in Journalism 2. Arianne enjoys covering Campus Life and is extremely passionate about working with the Guatemalan-Maya community.