Why Shake Shack should be your new hangout
One of Coral Gables most popular casual restaurants, Shake Shack, is the perfect spot for you and your friends to hang out and eat delicious food.
Shake Shack is an American restaurant with burgers, fries, chicken, and milkshakes  which are made in all types of different ways.
The restaurant has been around for awhile but it only seems to get more and more popular by the month. It's a great place to go with ur friends after a party, movie, school event, literally anything.
Alessandra Fernandez talked about why she enjoys Shake Shack so much. "I love Shake Shack because the food is very good, it's not that expensive, and you get a good quality meal for a good price."
She also gave her opinion on why she thinks it's a great hangout for teens and families. 
"I think that Shake Shack is a good hangout for kids, because there's a ping pong table you can play there. You could do homework there, has a very friendly environment, and I always see somebody I know there which is great."
Shake Shack tries to maintain the most premium ingredients for their customers. Their burgers contain 100% all-natural Angus beef. It has no hormones or antibiotics. The meat is then served on a non-GMO Martins Potato Roll.
You can add lettuce, tomato, pickles, or onions. They also have cheese fries on the menu which can either be on the fries or on the side.
From my experience at Shake Shack I've only dealt with great service and clean tables. It is in no way dirty and always very organized.
About the Writer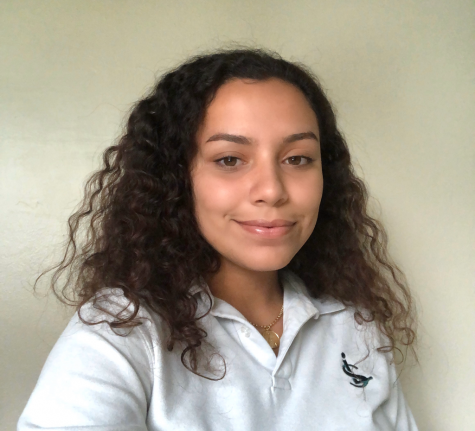 Lia Sarria, Writer



Lia Sarria is a senior at ILS this year and is enrolled in Journalism 2. Lia enjoys learning and writing about fashion and pop culture.