Boys Soccer ready for another run at State Title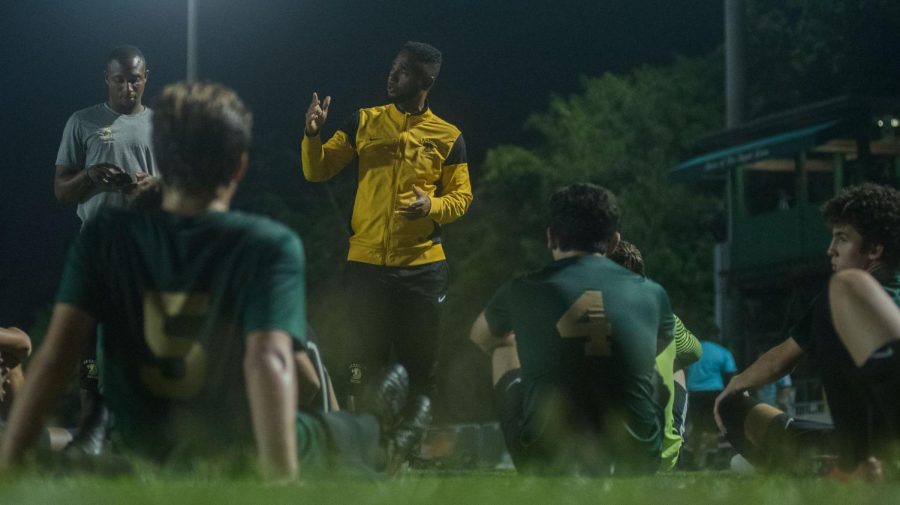 With the start of the season fast approaching, the boys varsity and JV soccer team have been working hard to prepare. 
Boys soccer coach Richard Jobson has been diligently training his boys so that they can improve, working with them in improving their technique and overall skill. When The Royal Courier asked him what his goals were for the season, he explained that he wants to pull the team all the way to state championships to fix last year's mistake and win states. 
Varsity soccer player Marcello Aedo also strives for states.
"We set that standard for us every year so that we know we won't stop giving our full effort throughout the season," said Aedo. "By doing so we have been getting closer and closer to winning state championship."
Aedo goes on to explain the rigorous training him and his team have endured.
"The start of this season has been very intense. To be a soccer player you must be very fit and I feel that our coach has been pushing us to become the fittest team in the state. So far this season has proven to be the most we have prepared and I really feel like it will pay off."
Last week, the boys varsity soccer team started its preseason games. After dropping the first game 0-1 to Miami Jackson, they came back the next day and defeated Coral Shores 5-1.
Freshman Zidane Laird scored two goals while senior Kamani Turner, freshman Santiago Sanchez and sophomore Dylan Batalha each scored one goal. The team starts its season this week with a big Thursday night showdown with rival MAST Academy.