Everything Friends- 25th Anniversary and speculations on the reboot!
The Friends cast celebrated the 25th anniversary of the tv show throughout the month of October. Fans had a chance to watch the episode, "The one with the anniversary…" that was being played in theaters on October 2nd. Their has also been speculations about the cast having a reunion and airing a brand new episode very soon to further celebrate the 25th anniversary. 
Friends was a popular American sitcom in the late 90s. The show first aired on September 22, 1994 with the episode, "Pilot". 
Unfortunately, the show ended on May 6, 2004 with the episode, The Last One. This was the fourth most watched finale in US television history, with an audience of 52.5 million people. 
The show ended because Jennifer Anniston, 50, had previously committed to various movies and was frequently getting offers for other tv shows and movies. Jennifer Anniston played as Rachel Green, and is still in touch with the cast. 
On October 15, 2019, Jennifer Anniston got Instagram for the first time and posted her first picture-showing an up-to-date selfie that she took with the cast of friends. The picture got over 15 million likes and started all of the speculations on the reboot of the show.
"My favorite show has always been Friends because it amusing and entertaining. I'm really hoping there's something more that they are planning for the show. Marta Kauffman is also my favorite producer, so I also love the show because of her", Sofia Farres, Junior. 
Fans started rumors, conspiracies, speculations, etc. on their views with the 25th anniversary. This has led to the cast giving the audience small hints on what to expect for the future. 
Jennifer Anniston recently starred in  the Ellen DeGeneres, 61,  tv show, The Ellen Show. She gave out a hint to the public saying, "There is no reboot in the works. We'd love for there to be something, but we don't know what that something is, so we're just trying- we're really working on something."
The cast has remained close, and have all successfully grown in their fame, fortune, and family since the show ended. Fans are anxious and waiting for the arrival of the possible "something" that the cast is working on. 
Until that release day, viewers can watch Friends on Netflix, YouTube, Amazon Prime Video, Google Play Movies & TV, iTunes, Vudu, and Paramount Network. 
About the Writer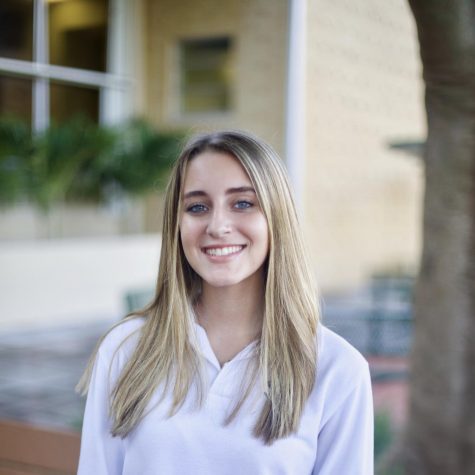 Paola Rodriguez, Writer
Paola Rodriguez is a junior at ILS this year and is enrolled in Journalism 2. Paola has been a 3-year member of the cheer team and hopes to study in New York.