ILS sends 3 Swimmers to State Finals
The swim team competed in Regionals on October 30th and States on November 8th. Both completions had amazing outcomes for the team. 
The star performers on the team were Pablo Lopez, Pedro Beron, and Yohance Forde. They all qualified for states because of their outstanding performances at regionals.
At Regionals, only the top qualifiers in each race had a chance to make it and ILS had three boys qualify in the Class 2A class. First was freshman Pablo Lopez in the 200 IM, who is now ranked 19th in the State. Second qualifier was junior Yohance Forde in the 100 fly, who is now ranked 17th in the State. Lastly, ILS had junior Pedro Beron Vera qualify in the 500 Free, who is ranked 21st in the State.
"The meet was really great for everyone who took part in regionals, it was a great improvement for everyone. We all improved our times and some of us, Pablo, Pedro, and I, were able to qualify for states," said Forde.
Last Friday, Lopez, Forde and Beron Vera all competed in the swimming state championships. Pablo finished 19th in the 200 IM. Yohance finished 22nd in the 100 fly and Pedro finished 20th in the 500 free.
"We are extremely proud of the way the boys competed all year!" said ILS Athletic Director Nick Fernandez. "They know they will be back next year better than ever! Congratulations to coach Aimee and the entire swim team on an amazing season!"
With the help from head coach Aimee Cerdeiras, hard work, and dedication, the boys were able to compete their very best. Most of the swim team was able to improve their times!
Everyone is very proud that they made it this far, the team is excited to try even harder next year.
We congratulate our swim team for an amazing and outstanding season and wish them the best of luck for an even better one next year!  
About the Writer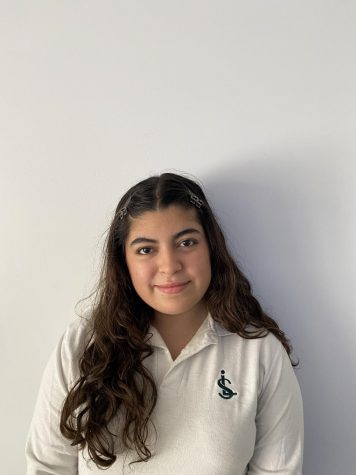 Sophia Rabelo, Writer



Sophia Rabelo is a senior at ILS this year and is enrolled in Journalism II. Sophia enjoys participating in the school's drama program and enjoys covering its events and news.