Art In the Student Learning Center
Immacualta-La Salle's Student Learning Center has various pieces of art made by its very own Fine Arts students. Ms. Camille Wildenburg, the art teacher, guided the students through the creation process and chose the pieces on display.
The Student Learning Center has many pieces of beautiful art from the art department.
Ms.Wildenburg talked about how students can get their work on display.
"I try and turn the display process into a learning lesson so that art students can understand that art isn't just about creating work, but its also about learning how to exhibit your pieces the right way."
Art is such an important requirement in schools because students need a way of expressing themselves. There is no better way to do that then to paint in your own way and style. 
When Ms.Wildenburg was asked how she thinks students feel when other students appreciate their work she said, "When other ILS students appreciate ILS student artwork, it makes the artist feel valued and proud that they have created something that is aesthetically pleasing."
Recognition is such a wonderful opportunity for students to feel good and gain confidence with their artwork. 
As of this week, students paintings of the Virgin Mary are up. Art is not the only thing displayed in the Student Learning Center.
Mrs. Calleros' photography class put up their photographs and Mr. Guiterrez's graphics students hung up their computer-produced art.
The art department tries to rotate art work every two to four weeks. You can find the art on black fabric displays in the Student Learning center. 
About the Writer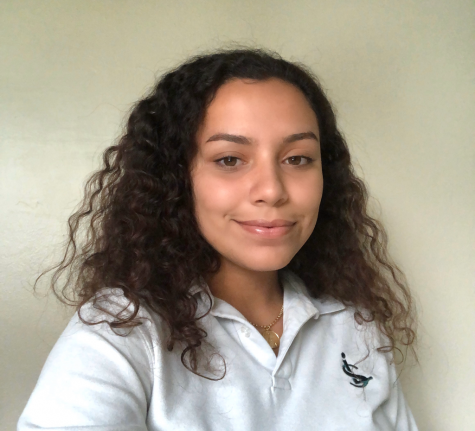 Lia Sarria, Writer



Lia Sarria is a senior at ILS this year and is enrolled in Journalism 2. Lia enjoys learning and writing about fashion and pop culture.