Freshmen Grow Closer to Each Other and God at Cornerstone
On Friday, November 22 at 6 PM, 53 freshmen arrived on campus excited for their first La Salle retreat, Cornerstone. The is the first out of three of La Salle's iconic retreats and introduces the freshmen to the incredible Campus Ministry program. 
It's a fun-filled 18 hours that show the kids what it's like to live Don Bosco's oratory and how ILS is truly a home that welcomes, a school that educates for life, a parish that evangelizes, and a playground where friends can meet. 
The participants felt they grew immensely from the experience in both faith and friendship.  
"I know that God is with me throughout everything," said freshman Olga Cortes. 
"This retreat got me to have many new friendships with people I saw but didn't know their names or anything about them," said participant Luciana Martinez. 
The participants were so moved by God's love for them and feel they are forever changed. 
"I learned so much and I'm so different then what I was before. It is so crazy how God's love is indescribable for us. He is our true father," said freshman Karolina Campos. 
"Cornerstone was a retreat where you figure out who holds you up in life. So many things and people are my cornerstones because without them I wouldn't see the love of God like I do now."
The weekend was a huge success, but it never would've been able to happen without those who prepared it. 
Retreat directors Andrew Quade, Fabiana Rincon, and Najib Chafra worked tirelessly to ensure that this weekend would run smoothly and be a transformative experience for everyone involved. 
"I definitely do feel closer to having God as my cornerstone after this experience. I saw Him throughout the entire retreat: within the witness talks, the leaders, and the participants themselves," said Quade. 
"My trust in Him has grown in an immense way, and I feel called to look for Him in almost every aspect of my daily life. From the retreat, I gained a more comprehensive understanding of what defines a cornerstone, and I have become convinced that if faith is at the base of what defines me, than I will be able to overcome even the toughest battles." 
Aside from the directors, sophomore, junior, and senior leaders had been meeting for weeks in advance to make this weekend as amazing as possible for the participants. They were thrilled to get to experience the retreat they went on their freshman year in a new way. 
"I love going on retreats at La Salle. My Cornerstone changed my life forever because I saw God for the first time," said sophomore Ignacio Gamero. 
"This retreat was incredible because all of the kids who came were beacons of light and hope and they were so open to share their experiences! I was so blessed to get the opportunity to lead cornerstone 2019."
About the Writer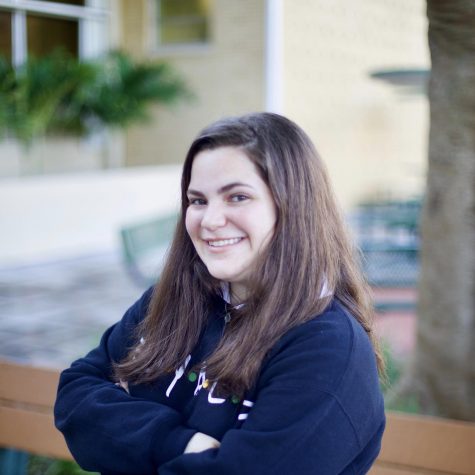 Sofia Farres, Editor-in-Chief



Sofia Farres is a senior at ILS this year and is enrolled in Journalism 2. Sofia enjoys participating in ILS service clubs and student government and hopes to pursue journalism and film in the future.