Lionettes Do A Makeup Class At Sephora
On November 16, 2019 from 10 a.m to 12 p.m, the ILS Lionettes participated in a makeup class at Sephora in the falls. Since the Lionettes have a competition coming up on January 19th, they wanted to learn how to correctly do eyeshadow, contour, and an overall full face of makeup on themselves. The class occurred before the store opened at 12 p.m. 
In the beginning of the class, the girls paid $50 for a Sephora gift card, which allowed them to buy any makeup products they wanted to buy at the end of the class. Once they finished paying, the class began with learning how to properly moisturize the face before putting on makeup on with products specified for dry or oily skin. Then, the makeup artists did a color test on the girls to find the right concealer and foundation that matches their skin color.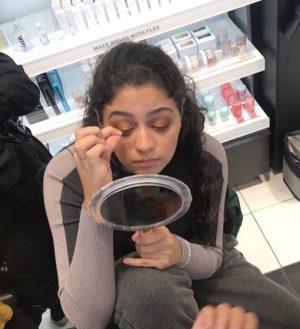 The makeup artists went on to teach the girls how to put on concealer and foundation with the correct brushes using junior Pricilla Heredia as a model. Then they showed the girls how to contour the face using a thick brush and stroking it  in a number three motion along the sides of the face to make it look more tan. After, the girls put blush and highlight on their cheek bones and filled in their eye brows with the brow pencil that matches the their hair color.
Finally, the girls learned how to do eyeshadow and properly blend the colors on the eye lid. The girls finished their full face makeup by putting fake eye lashes with eyeliner and lipstick. 
Sophomore Melissa Mendez learned many new tricks and tips on how to do a full face makeup and will utilize them next time she is getting ready for a dance competition. 
"I learned how to correctly do eyeshadow and contour, which helped me because I had little knowledge on how to do it. I liked how I was able to learn how to do my own makeup for dance performances and now I no longer need my mother to do it for me. I enjoyed doing makeup with my team and coaches because we had fun and truly bonded as a dance family," she said. 
The Lionettes had a great time learning how to do their makeup at Sephora. They no longer need their coaches or mothers to do their makeup because they can now do it on themselves. 
About the Writer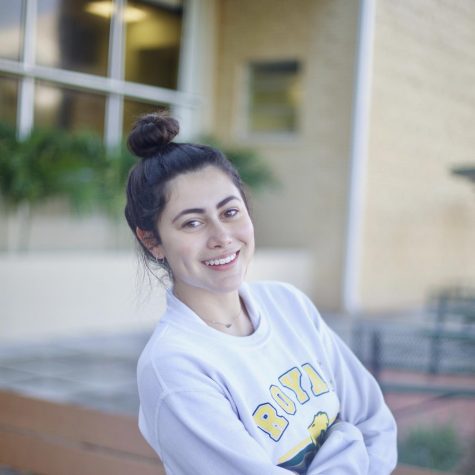 Ella Perez, Writer
Ella Perez is a senior at ILS and in the class Journalism 1. Ella loves dancing for the Lionettes and enjoys covering the Entertainment beat.