"Elf" Movie Review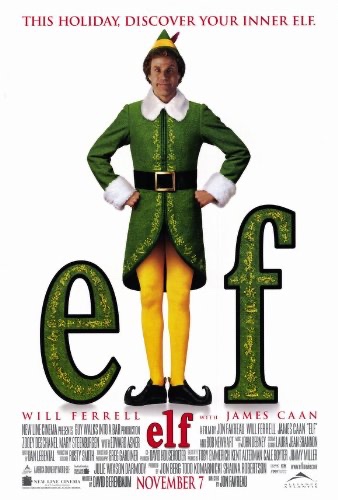 The movie "Elf" is a popular PG Christmas movie released in 2003 about the life of a human raised by elves. The main character, Buddy, is played by American actor Will Ferrell. The screenwriter is David Berenbaum and the director is Jon Favreau, who has directed other famous movies such as Iron Man (2008), The Jungle Book (2016), and The Lion King (2019). 
In the movie, Buddy, after spending the first 30 years of his life as an elf in the North Pole, travels to New York City in search of his birth father, Walter Hobbs. He is thrown into the real world and has to adjust to the lifestyle of the city, getting into trouble every step of the way. 
In the beginning of the movie, Buddy is in the North pole with his elf companions. It is obvious from the start that he doesn't fit in, he's much larger than the rest of the elves and can't create toys nearly has fast. The elves secretly gossip about him behind his back, eventually leading Buddy to overhear a conversation and find out that he's human. 
After Papa Elf informs Buddy about the whereabouts of his father, he sets off on a journey to New York City. The minute he arrives he sticks out like a sore thumb: decked out in an elf's costume, eating gum off the subway rails, and generally being an eccentric person. 
When he first meets his father, he's thrown out of the building and winds up at Gimbels. Here is where Buddy's love interest is introduced, Jovie, and she too finds him weird at first.
Buddy ends up living with the Hobbs, developing a relationship with his brother, Michael. Walter starts becoming more civil with him, but that quickly dissipates when he ruins Walter's business meeting. 
He kicks Buddy out, leaving him to wander the streets of New York City. Night falls, and Santa's sleigh crashes right into Central Park. Buddy rushes to Santa's aid, running into Michael and Walter, who had a change of heart and told Buddy he loved him. They all help Santa to get his sleigh running, but they're quick to realize that they need to instill Christmas spirit back into the people of the city in order for the sleigh to fly.
Jovie, who by now is in a relationship with Buddy, starts to sing "Santa Claus is Coming To Town" in front of a mass of people. Slowly, everyone joins, leading the sleigh to successfully fly out of the city. The movie ends with Buddy and Jovie in the North Pole with Papa Elf and their baby- Susie. 
I found the movie to be heartwarming and great for a laugh. Watching Buddy inappropriately react to things we find to be normal was very entertaining. Buddy's personality is contagious, progressively making everyone around him, even the audience, care free and happy-go-lucky. My only note is that they should've developed Buddy's and Jovie's relationship a little more, I felt it focused too much on Walter and Buddy at his office. 
The cinematography and editing was fantastic, as well as the mise-en-scène. I especially loved the animated animals and snowman shown in the beginning of the movie in the North Pole. The lighting was fabulous, and I was able to perfectly hear the dialogue.  The storybook format creates a sense of youth and nostalgia. 
The movie "Elf" is one of those movies that will never grow old. It's a Christmas classic: it's charming, has heart, and extremely humorous. I think this movie is the perfect remedy for lack of holiday spirit and is sure to get even the grouchiest person in the Christmas spirit. I loved the movie, and it has and will always be one of my favorite holiday movies. I 100% recommend. 
About the Writer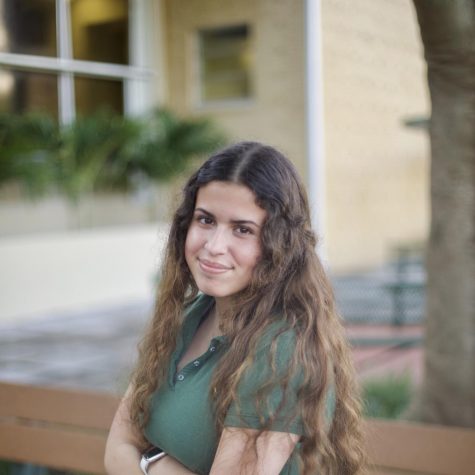 Dominique Gonzalez, Writer
Dominique Gonzalez is a senior is ILS who is enrolled in Journalism 1. Dominique enjoys reading and participating in school clubs, such as ambassadors and HOSA.