ILS Cheer Takes The Win
On December 7th, the ILS cheerleading team traveled to Tampa to compete at UCA regionals. The Lady Royal Lions cheer squad took home first place in their division.
The ILS Varsity cheerleading team traveled to Tampa this weekend to compete at the Central Florida Regional, where teams from all over Florida attend in hopes to receive a bid to the high school cheerleading competition. The ILS Cheerleaders performed a near perfect routine that secured them a 1st place finish against three other schools in the Super Varsity Non-Tumbling division.
The team stayed over night and competed two different routines, the Game Day and Traditional routines, at 12 and 5. The Game Day routine consists of lots of cheers and engaging the crowd, and Traditional consists of elite stunts and more cheers. Traditional is the most difficult of the routines.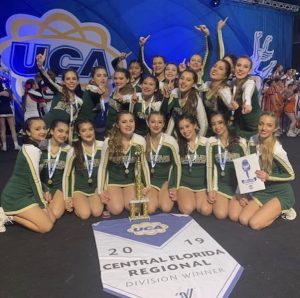 After competing Game Day they waited by watching Saint Brendan JV compete and scream and cheered them on. ILS and St. Brendan regularly trained together ahead of the competition, so both teams supported each other. After, the ILS JV cheer team practiced on the practice mat eight minutes each mat. They got warmed up and ready to compete.
They finally did it, and competed their routine hitting zero. Meaning they hit all of their stunts perfectly and no falls. Not long after, they got to see Saint Brendan Varsity compete. It was great experience. They got to see their sister team hit every one of their stunts as well.
Awards came along, and not only did the ILS cheerleading team get first place but so did Saint Brendan! Both teams won first place in their division!
With a combination of our rankings and final score this also earned the team a bid to the coveted National High School cheerleading championships in February. Moving forward the ILS Cheerleading team now will prep for the FHSAA Regional competition on January 24th in hopes to make it the State Championships once again.
The ILS cheerleading team was ecstatic, and jumping for joy to have gotten first in their division. They soon after went home to share the good news with family and friends!
About the Writer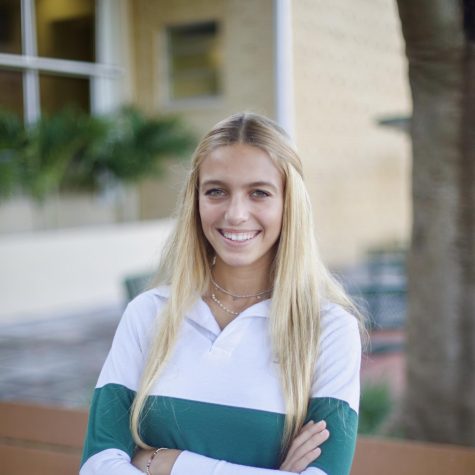 Alexia Menendez, Writer
Alexia Menendez is a Junior at ILS this year and is enrolled in journalism 1. Alexia has been a member of the ILS cheer squad for 2 years, attended nationals with her team, and hopes to study psychology...