National Lampoon's Christmas Vacation: Movie Review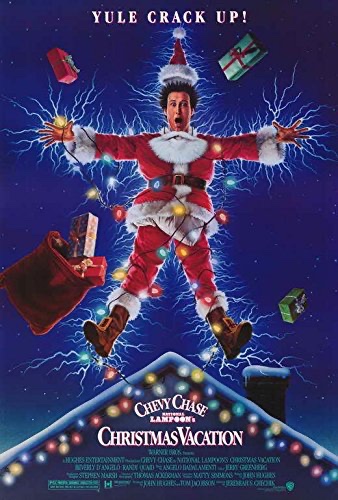 National Lampoon's "Christmas Vacation" is a movie that will be sure to get laughs out of any audience. Clark Griswold has an unrealistic goal of achieving the perfect Christmas with his dysfunctional family. He has a never ending string of bad luck, and it only gets worse when family members arrive unplanned, and his excitement for the Christmas bonus left the family disappointed at first, but it all worked out in the end. 
Taking place in Breckinridge, Colorado, Clark's old fashioned ideas start with a small road trip to pick out the perfect Christmas tree. It is not an ordinary tree though, but one they will pick out from a forest and cut down themselves. After walking what seems like miles through thigh deep snow, Clark saw the "perfect" tree with a vision of glimmering lights surrounding it. It really wasn't the perfect tree, but a massive evergreen, which causes the first string of problems. 
Furthermore, they didn't even bring tools to saw down the tree, and were forced to uproot it instead.  Audrey Griswold, the daughter, even gets hypothermia. Fitting the tree in the house was also a challenge considering it was about twice as tall as their ceiling. Once the Christmas tree is set up, Clark challenges himself to set up 25,000 twinkle lights to cover the perimeter of the house. After hours of work, they failed to turn on, and when they do, it cause a city-wide power outage. 
To make problems even worse, Ellen's redneck cousin and his family show up in their RV that is also their home because they are broke. Throughout almost the entire movie, Clark is waiting for his annual bonus, and dreams of the things he could do with the extra money. Christmas Eve comes and brings a disastrous dinner along with it, and unfortunately, Clark receives a Jelly of the Moth Membership instead of the bonus. 
I won't spoil the end of the movie, but let me tell you, this is a Christmas movie that can't go without watching this Christmas season, and if you haven't already watched it, it will definitely make it on your favorites list. Starring Chevy Chase and Beverly D'Angelo, the cast's acting abilities wont let you down, and will definitely not let you leave without a good laugh. The entirety of the movie consists of things going wrong for the Lampoons, which makes the movie really funny. It sets the tone for the holiday season. 
It reminds you of Christmas before technology took over and sets an en example that holidays are for family time, which can be considered slightly old fashioned now a days. This movie can be really relatable to parents and kids because no one's Christmas always goes perfect, and every family is a little dysfunctional at times. It also sets out a great message, that you can't help but love your family even if they aren't perfect. If you want a hilarious comedy, holiday themed, and family movie all in one, watch the National Lampoons Christmas Vacation and it will not disappoint
About the Writer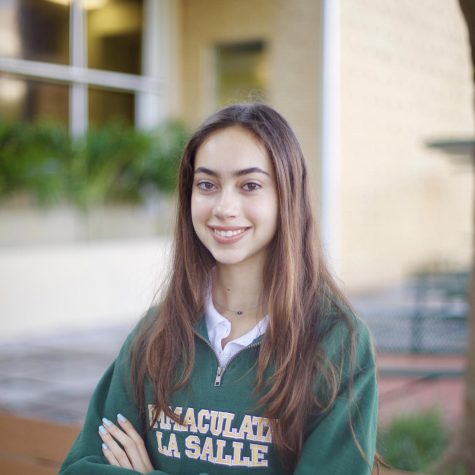 Sasha Kuntz, Writer
Sasha Kuntz is a senior at ILS this year and is enrolled in Journalism 1. Sasha enjoys spending time with animals and reading novels.