Costume Design Class Fixed Formal Dresses
Last week, the costume design at Immaculata-La Salle High School took charitable action and volunteered to fix formal dresses for the dance on December 6th!
Mrs. Rodriguez spotted the urgent need for alterations and wanted to provide everyone with the opportunity to feel equal at prom. She decided to get her H Block costume design class involved and make a change in the school community!
The announcement, however, was made a tad too late and only one student had time to bring her dress in. The costume design class dedicated all of their time and effort into fixing this dress.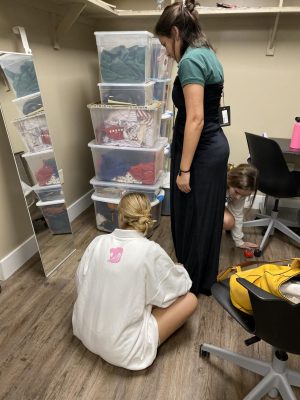 The process had many steps and the class was able to perform all of them to the best of their ability.
"First, the person who brought in her dress needed it hemmed. The girls measured how much she needed it to be hemmed. Then, they pinned the dress. After they did that, she got out of the dress, and they took measurements all around to make sure it was all even. Lastly, they sowed it, and cut whatever was left over," said Mrs. Rodriguez.
"At this point, it fit her exactly how she wanted it to!"
The student, along with Mrs. Rodriguez was extremely satisfied and overwhelmed with gratitude for the costume design's class alterations.
"They did a fabulous job!" said Mrs. Rodriguez.
Having had such successful feedback, they are hoping to volunteer their efforts for the upcoming prom in May. Don't forget to bring in your dresses for a free fix!
About the Writer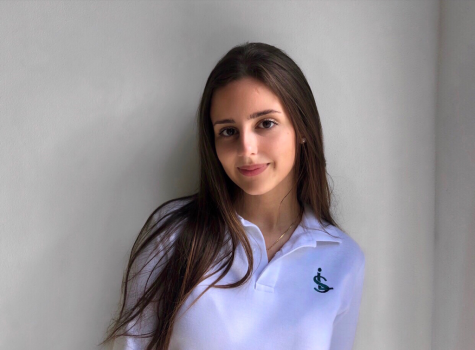 Arianne Cendon-Ruisanchez, Editor



Arianne Cendon-Ruisanchez is a senior at ILS and is enrolled in Journalism 2. Arianne enjoys covering Campus Life and is extremely passionate about working with the Guatemalan-Maya community.