ILS Girls Varsity defeat Goleman, 53-12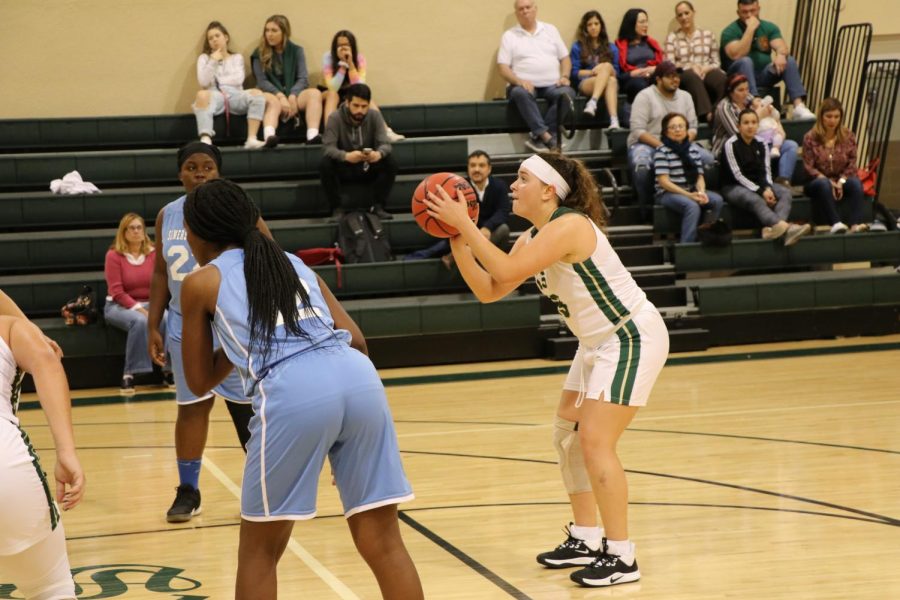 The ILS girls varsity basketball team traveled to Goleman last Thursday for a non-conference match up against the Eagles. The Lady Royal Lions dominated the game from start to finish en route to a 53-12 victory.
Sophomore Cassie Martinez de Castro led the team in scoring with 14 points. She converted seven of her 13 shot attempts. She also pulled down a team-high eight rebounds. Junior Ana Sol was the team's second-leading scorer with nine points on the afternoon. Sol made four of 15 attempts, including one three-pointer.
Junior Camila Corvalan didn't hav the best shooting performance, but she managed to control the game from the point guard position. Corvalan dished out a team-high six assists and was also a force on the defensive end.
Junior Laura Hernandez played well on Thursday, continuing her solid start with the Lady Royal Lions. She made 60 percent of her field goal attempts and finished with six points. She chipped in with four rebounds, two assists and one block in an all-around solid game.
Freshman Fiorella Agrapidaki saw extended minutes for the first time this season and responded really well. Agrapidaki scored eight points, grabbed seven rebounds and blocked one shot.
This game was a welcomed one for the Lady Royal Lions after a difficult loss to Florida Christian. The team is starting to come together and will look to improve their record with upcoming games against Pinecrest Glades Academy and Hebrew Academy before the Christmas break.