SALTT Has Annual Christmas Party With Santa!
On Wednesday December 18, students from the SALTT club went up to Lake Worth to bring some of the Christmas spirit to their favorite kids!
The students had a great time doing a variety of fun activities with the kids, such as reading them the Nativity Story, decorating Christmas cookies, doing karaoke, and more. The kids also got to meet Santa and tell him what they hoped they'd get for Christmas. 
The students loved seeing the kids enjoying the different activities they planned and were thrilled with the way the party turned out. 
"Christmas is a time where we all come together to celebrate the gift of Jesus's life. I saw Jesus through each and every one of those little kids," said freshman Karolina Campos. "It was truly a blessing and I can't wait to go back!"
It's always an extremely rewarding experience for ILS students to be able to serve the Lord and help make these incredible kids happy.
"I've been a part of SALTT since my freshmen year and every year I get to understand their struggles even more and I realize how important the work we all do is and how much the little things matter to families in need," said junior Isabella Machado. 
The kids had a blast, as they always do when the "Miami Kids" go and visit them. 
When it was time to go home, there was a slight setback: one of the buses broke down! Despite the students being tired after a long day and having to study, they decided to make the best of the situation. 
"When the bus broke down, I started laughing honestly. It wasn't too bad. Since I was a freshman, I was the first to leave. It ended up being a fun car ride with Mr. Gamwell and Nick Blanco," said Campos. 
"God says you are where you are supposed to be and I'm so happy everything worked out so well. It went from a bad bus break down, to a fun car ride karaoke!"
Not only were the students able to spread the Christmas spirit to the kids, but they really turned around an unfortunate situation and made it into something unforgettable.  
"This SALTT trip was honestly one to remember. Although we did have some mishaps, nonetheless it was still an amazing time with the kids and I'm glad we were able to help them enjoy their Christmas a little more," said Machado. 
About the Writer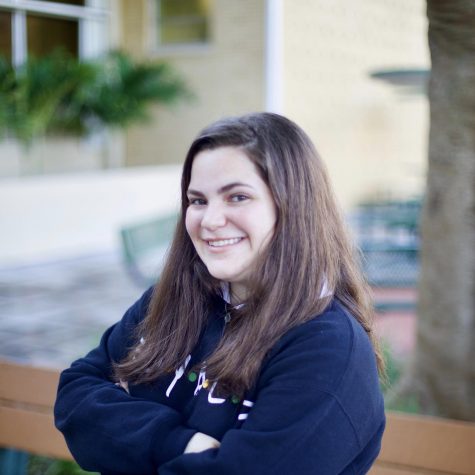 Sofia Farres, Editor-in-Chief



Sofia Farres is a senior at ILS this year and is enrolled in Journalism 2. Sofia enjoys participating in ILS service clubs and student government and hopes to pursue journalism and film in the future.