Meet Some of the ILS Student Entrepreneurs!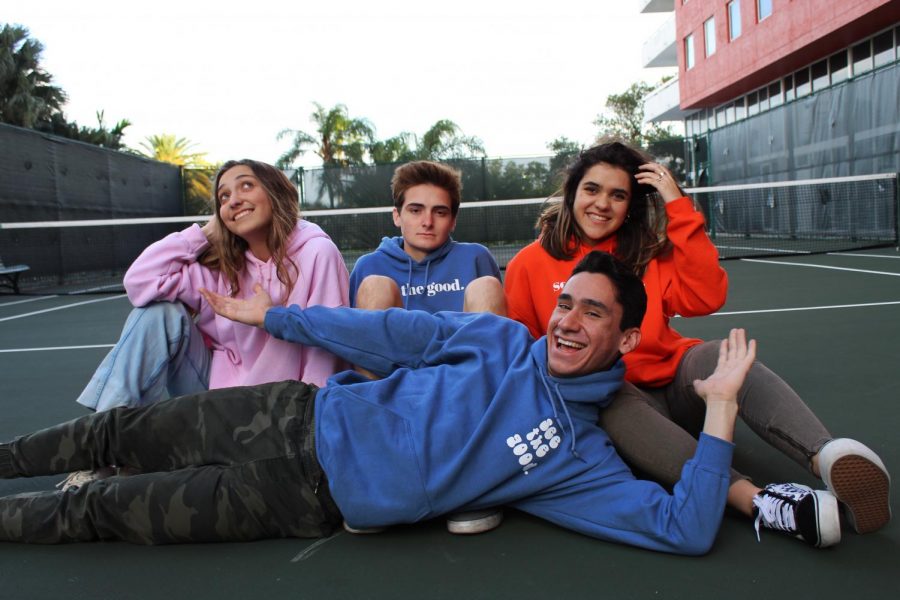 ILS has always made it a priority to help students reach their fullest potential and pursue their dreams. There are a number of student entrepreneurs that have started businesses during their time at ILS and have begun to make their dreams a reality.
Here's the inside scoop on a few of these incredible students and their businesses: 
All American Films
Senior Katia Perez-Sanchez started her own business last spring when she was only 16 years old. Her business, "All American Films," is dedicated to highlighting different talented athletes through photography and film. 
It has been growing tremendously and she's been able to get a lot of incredible opportunities. 
"At first I just did a few highlight tapes for football players and I would take pictures for the football team here at ILS," said Perez-Sanchez. "Since then, I have had so many opportunities and I have gotten bigger, working with Bleechr and Immortals 7v7."
She started "All American Films" to help athletes have a platform to keep their memories and share their talents with the world. The athletes then use the platform as part of the college recruitment process.
"I offer may different services from event/game photography to highlight tapes. I also started selling hoodies and stickers," said Perez-Sanchez. 
She loves what she does and feels extremely happy to have been able to accomplish this much at such a young age. 
"Having a business at the age of 17 is exciting, but also stressful. I am a student, a track and field athlete, a business owner and I have a part time job. One of the hardest parts is balancing everything and not letting any of my obligations take from another," said Perez-Sanchez. 
Despite the inevitable obstacles that come with starting a business, she's done an incredible job of providing quality content for all of her customers. 
https://www.instagram.com/p/B6n04KyFHCR/?utm_source=ig_web_copy_link
Make sure to follow @AllAmericanFilms on Instagram!
305 Sports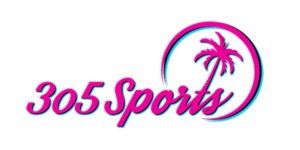 Juniors Michael and Anthony Yero recently started their own online sports blog, called "305 Sports." 
Although they are just getting started, they have amazing plans for the future of their blog and hope it can help them kickstart their careers in journalism. 
Their blog is dedicated to providing "in depth-coverage and analysis" for all Miami sports. 
"I really enjoy running my sports blog 305sports.net. My team and I have done a great job so far taking care of everything very well," said Anthony Yero. 
Both brothers are very excited for the future of their blog, especially as they've been gaining lots of traction on social media. One of the unique elements of their site is providing coverage of local high school sports, including player spotlights and recruiting reports. The site also covers the Miami Heat, Miami Dolphins, Miami Marlins and Miami Hurricanes.
"Our goal is to gain a huge following on our social medias and the website and ultimately gain a staff of over 20 committed writers," said Anthony Yero. 
Check out their website and watch out for their upcoming new content! And follow them on Twitter: @305Sportss.
CES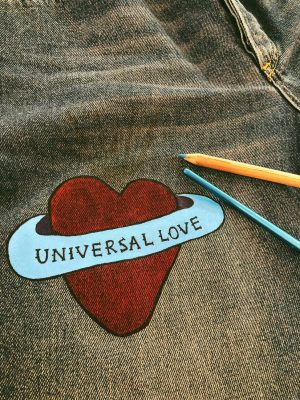 Senior Carlota Sosa started her company, "CES," in 2018 when she was a sophomore.  
"I do a little bit of everything! Between customizing clothing and sneakers to selling stickers and posting my artworks on my page," said Sosa. 
She is an extremely talented artist and it reflects in all the work she produces.
"I loved customizing my own clothes, and I would also do it for my friends. Later on, I decided to post about it and people were interested. I was having so much fun so I decided to keep going!"
She is a great example of someone who turned her passion into a successful business. The variety of products she has keep her customers constantly coming back for more. Carlota alters clothing with hand-painted art, personalizing each piece for her customers.  
She hopes to continue to expand her business and grow her following even after she graduates from ILS. 
"I would like to expand my business by adding new items, reaching out to more people, and I would like to eventually sell at a bazaar or something like that!" said Sosa. 
Check out her Instagram account @__c_e_s to see more of her incredible work! 
M&M Creations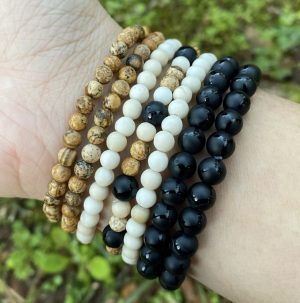 Junior Maia Medina has been selling her hand-crafted jewelry for over a year. Because of her love of creativity and her obsession with jewelry, she decided to start her own company, "M&M Creations."
She's always loved to make things and feels that it's the best way she can express herself. 
"I love jewelry or accessories in general because they can make an outfit special or different. Different pieces can attribute to different looks depending if you want elegant or boho," said Medina. 
This year, she's expanded her company from just jewelry to many other products, including hand-painted phone cases and denim clothing.
Her passion for what she does is evident and her work is stunning. She's been able to create a name for herself and become more successful than she ever thought possible, and it's only getting better. 
"If you were to tell freshman year me that I would have a business in the next year, I would've denied it," said Medina. 
"The thought of a business never really came into my mind. But it's one year later and I'm so happy of how much I've grown and I've improved the business in general."
She's very excited to see where her business takes her in the upcoming years and can definitely see herself continuing to pursue it. 
"M&M Creations is a business that produces cheaper alternative to products that you may love but are too expensive for your taste," said Medina. 
Go look at her Etsy shop @MMCreationss and her Instagram page @mm.creations_ for more information. 
All items on the Instagram page are available, but they may not be on the Etsy shop. So if you see an item that's exclusively on the Instagram page, just send her a direct message! 
see the good.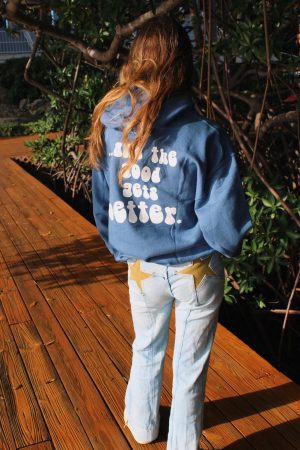 The last business I'll be featuring is actually my own. My name is Sofi Farres and I started my company, "see the good." in June of 2019. 
I started see the good because I believe that too many people in this world consistently see the glass as "half empty." I believe that positive things don't get as much recognition as they deserve. 
Most of all, I've always felt that my calling is to live my life for others and try to help them see the good in everything, even when it's hard to recognize. 
To me, it's so much more than a company. It's something that I hope becomes a movement that promotes positivity in the world. 
I started off simply selling sweaters with my three favorite words on them, and then branched out into making sweatpants, beanies, and stickers. 
The part of my company that is the most special to me, though are the videos I produce. Each video I make shows a person who inspires me and who has shaped me into who I am today talking about how they see the good in their lives. 
My hope is that my business gains enough traction that I can continue expanding and hopefully make an income while making as big of an impact as I possibly can. 
I also hope to be able to get more involved with charities as "see the good." continues to grow. 
If you want to learn more about my company, visit SeeTheGoodBySofi.com. 
It's definitely been a challenge to manage producing all the clothing and the videos along with balancing my schoolwork and other extracurricular activities, but I wouldn't trade it for the world. 
The general consensus among all of the student entrepreneurs I've spoken to has been that being able to pursue our passions and see so many people love our work as much as we do is worth every single obstacle and rough patch we encounter. 
The support we've all gotten from our friends, families, and ILS community has been incredible and we all hope that it can continue and we can all succeed in our future endeavors.
About the Writer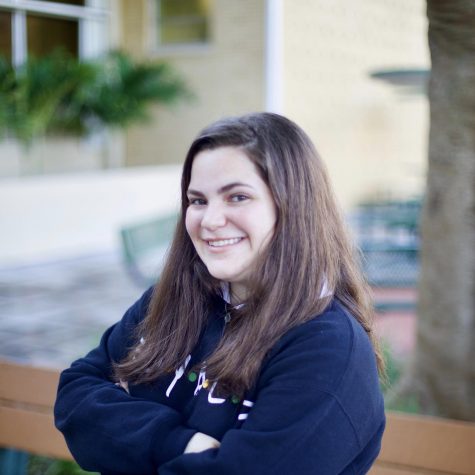 Sofia Farres, Editor-in-Chief



Sofia Farres is a senior at ILS this year and is enrolled in Journalism 2. Sofia enjoys participating in ILS service clubs and student government and hopes to pursue journalism and film in the future.