Junior College Tour Coming Up
From February 5th to 7th, over 40 ILS juniors will be traveling all across the state of Florida to see Florida state schools and universities.
The Junior College Tour is a three-day trek across the state where juniors get to visit the campus of select state schools and meet with an admissions officer. The college admissions officer will speak to the juniors about their school, admission requirements, scholarships, housing and more.
This gives the juniors on the trip an opportunity to meet with them and ask questions.  The best part of this is that most of the time, the admissions counselor that comes to visit is the one that will be reading those applications.
On January 22, parents of said juniors attended a parent meeting to discuss the itinerary of the trip and also ruled and regulations of trip.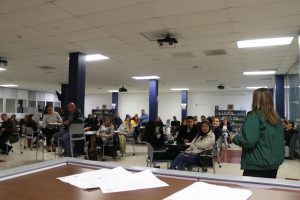 When asking Dianexy Beltran, junior Isa Beltran's mother, why she wanted her daughter to attend this trip she said, "I want her to get into a good school, hopefully UF, and I think this trip will help in that process"
Parents also learned that all colleges will include a guided tour. The trip also includes two breakfasts, dinners, and one lunch. 
Some of the colleges that the student will be attending are the University of Central Florida, Florida State University, the University of Florida, and Florida Gulf Coast University. Unfortunately, students will not be able not attend the Florida Polytechnic University tours this year.
But to make up for lost time, one of the other colleges will be allowing the students to see dorm rooms and dorm life. 
Weeks before the parents meeting the juniors chose their roommates in threes and fours. The tour will be stopping overnight in Tallahassee and Tampa, before returning home on Friday, February 7th.
The students will be traveling on a bus, where a travel director will be there constantly. 
Other than rules and guidelines Mrs. Hoyos, one of the guidance counselors chaperoning the trip, said to the parents to remind their children to bring extra money to go shop at the campus store, since every guided tour ends at one. 
Students will be given a t-shirt and also sweatpants or sweater (if paid for) when leaving this week. 
About the Writer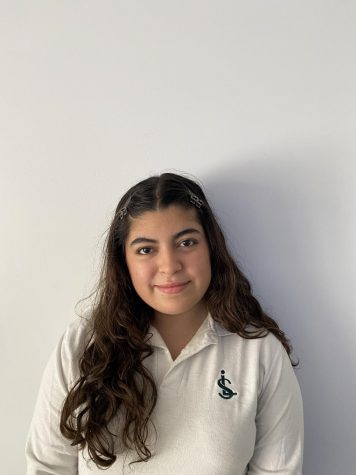 Sophia Rabelo, Writer



Sophia Rabelo is a senior at ILS this year and is enrolled in Journalism II. Sophia enjoys participating in the school's drama program and enjoys covering its events and news.