Is Soul Cycle Worth the Hype?
Soul Cycle is an upscale indoor cycling facility, with great amenities that will give you your money's worth. If you are looking for a trendy, and fun workout spot, check this place out. 
Upon entering Soul Cycle, I immediately felt the great energy of the people there. The employees were very welcoming, and were happy to help me out. 
Cycling shoes and water bottles are provided, as well as a fully stocked women's locker room with anything you would need before or after a workout. 
Walking into the cycling studio, I was pleasantly surprised. Rather than just sitting on a boring old bike, the room is dark with a few dim lights. The employees were also ready to help me clip into the bike, and adjust it to my height. 
As the class started, I was thinking that 45 minutes of intense cycling would be a drag, but the great music and energy made the class fly by.
The instructor for that class was Joanna, and she was a powerhouse. She kept the class motivated and upbeat, and her playlist was amazing. It really kept everyone going. 
If money is tight, Soul Cycle isn't necessarily an affordable class. Cashing in at $30 per class, it isn't great at a budget. If it helps, the first class is discounted so you can see if it's for you without paying full price. 
After the workout, I was dripping sweat and my legs were on fire, but in a good way. I did a morning class and it gave me energy for the rest of the day and I felt great. 
At it's convenient location in Coral Gables, I found parking right across the street, but I would recommend getting to the class 15 minutes early, because parking at the garage would be a few minutes walk. 
If you want a fun place to workout, I would recommend going to Soul Cycle. Overall, it was an amazing experience, and there is no doubt that I will keep coming back.
About the Writer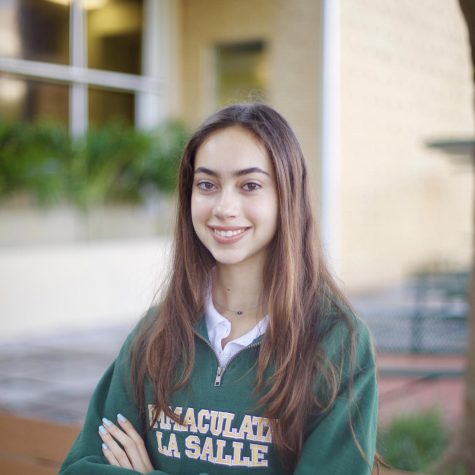 Sasha Kuntz, Writer
Sasha Kuntz is a senior at ILS this year and is enrolled in Journalism 1. Sasha enjoys spending time with animals and reading novels.