ILS Boys Basketball Sweeps MAST Academy On Senior Night
The Immaculata-La Salle and MAST Academy boys basketball faced off in the regular season finale at the Don Bosco Arena. ILS Varsity celebrated the accomplishments of Seniors Jonathan Oliva and Lafonzo "Big Cujo" Ruffin. The Royal Lions continued to dominate the series against Mast Academy with a 72-63 win.
ILS has won it's last seven games versus the nearby rival from Key Biscayne.
Oliva has been with ILS for the past two seasons. After transferring from Columbus, he was a solid rotation player as a junior. As a senior, Oliva was named team captain and started the majority of the games this season. Oliva finished with 11 points on Thursday.
Ruffin was a late addition to the basketball team. He's been able to add size and leadership to the young group. Ruffin is most notably the starting defensive lineman on the ILS football team. He signed with Davenport University, a private, Division II university in Grand Rapids, Michigan on National Signing Day.
The ILS offense thrived all night, scoring their 2nd most points all season. Junior Emilio Ramirez finished with a game-high 13 points. Ramirez sat most of the 2nd half after scoring 11 in the first half.
Junior Michael Yero topped his career-high with 10 points.
ILS Scoring: Ramirez 13, Oliva 11, M.Yero 10, Zivenko 8, Saumat 8, A.Yero 5, Salazar 5, Fernandez 4, Gurka 4, Harb 3, Ruffin 2.
ILS finishes the regular season with a 10-14 record, the most wins since the 2016-2017 season. The Royal Lions use the win over the Makos (3-13) as a confidence booster heading into the District Playoffs.
The Royal Lions JV also edged out a win over MAST. After maintaining a large lead throughout the match, a poor second half combing for just 15 points gave ILS a scare.
MAST was able to cut the lead to one point with less than a minute left. The Royal Lions played conservative, and forced the Makos to foul. Sophomore Chris Perez Abreu iced the game at the free throw line.
The JV team closes their season with a 7-11 record. The JV program will lose sophomores Abreu, Carlos Gomez, Eric Islami and Christian Pizzorni. They have been on the team the past two seasons and have played key roles in both.
JV Scoring: Barquin 12, Toledo 10, Islami 8, Gomez 6, Pizzorni 6, Abreu 2.
The Boys Varsity team begins their playoff run on Wednesday versus Sunset High. ILS lost to Sunset back on Jan 10, 61-54, and look for revenge.
About the Writer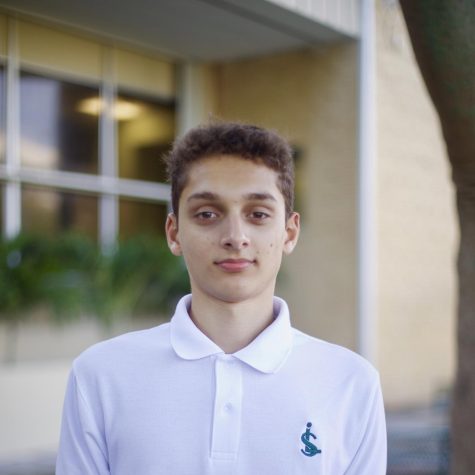 Anthony Yero, Co-Editor-in-Chief



Anthony Yero is a senior at ILS and is enrolled in Journalism 3. Anthony enjoys covering the Sports beat for the "Royal Courier" and looks forward to a career in journalism.