3 Seniors Sign Letters of Intent to Play in College
On Wednesday February 5th, the ILS community came together to celebrate three senior athletes signing national letters of intent to play their sports at the college level. The seniors, Francis Coronado, Lafonso Ruffin and Kamani Turner, inked their names in the Don Bosco Arena with family and friends present.
Coronado, starting quarterback of the ILS football team, signed with St. Thomas University. During his senior season, Coronado played in eight games. He completed 69 of 118 passes for 782 yards and nine touchdowns. Coronado also ran the ball 25 times for 145 yards. During his senior year, Coronado set career-highs in almost every statistical category.
Over his four-years on varsity, Coronado played in 24 games. He finished his Royal Lions career with 1,831 yards and 17 touchdowns. His career-high 196 passing yards came against Pine Crest during his junior season.
Coronado's best performance in 2019 came in a thrilling comeback win over Pembroke Pines Charter. In that game, he completed 14 of 21 passes for 179 and three touchdowns, including the game-winning touchdown pass late in the fourth quarter.
Coronado moves on to St. Thomas University where the football program is developing. The NAIA team went 8-2 in its first season.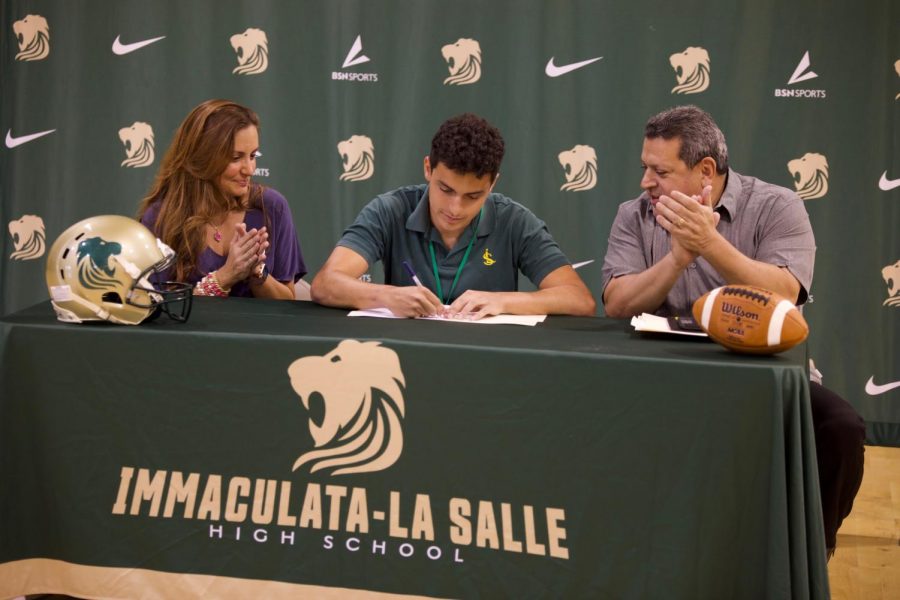 Kamani Turner stars on the ILS soccer teams as a midfielder and forward. He signed to play in college with Florida Gulf coast University. Turner has been an integral part of the program's success over the last three years, including two deep runs in the State playoffs. He finishes his ILS career with 15 goals and seven assists.
During his junior year, Turner led the team with 11 goals scored. He also notched four assists for a team that ended as State Runner Up. In 2019, Turner played a major role on a young Royal Lions varsity soccer team. He helped secure the team's spot in the District Championship with a late goal in the Semi-final victory over Palmer Trinity.
Turner's best career game came in 2018 when ILS defeated SLAM 4-0. During that game, Turner netted three goals. This season, he netted three goals on five shots-on-goal in his five games played.
Turner signed with FGCU to be a part of their soccer program. In 2019, the FGCU Eagles men's soccer team finished 9-8-2.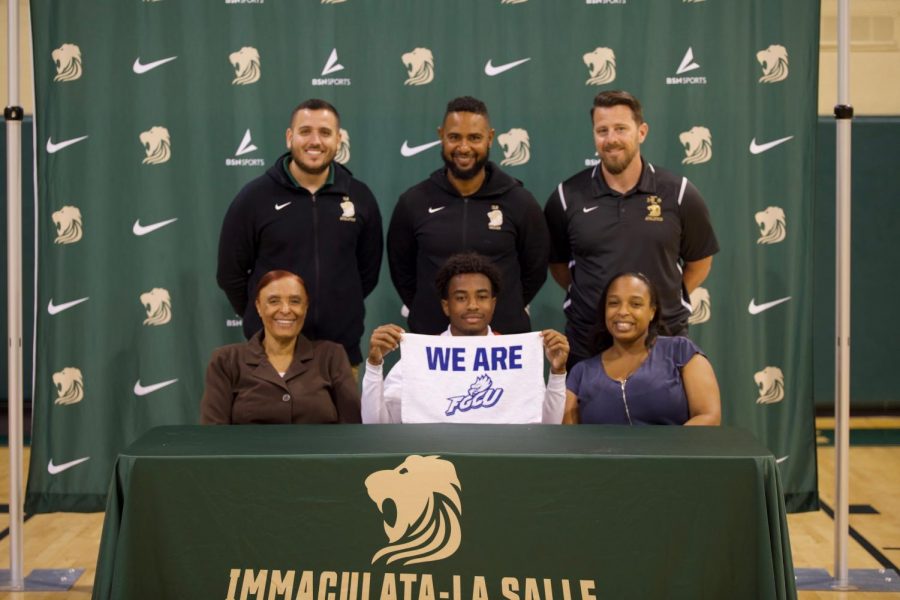 Lafanso Ruffin, starting defensive lineman on the ILS football team, signed with Davenport University, a private, Division II university in Grand Rapids, Michigan. Ruffin was dominant in his only season here playing football for ILS. He finished with 47 total tackles in 2019, including 12 sacks. Ruffin forced one fumble, recovered a fumble and made one interception. He spent some time on offensive as well, with six carries for 42 yards and a touchdown. He also completed one pass for four yards.
Ruffin's best game also came against Pembroke Pines Charter. In that win, Ruffin led the defense with 10 total tackles, one sacks and a 60-yard interception return for a touchdown. His interception return turned the tide in the game and helped spur the Royal Lions to the 33-26 victory.
The Davenport Panthers finished 5-5 in 2019, and adding Ruffin will solidify their defensive line.