Art Walk Behind The Scenes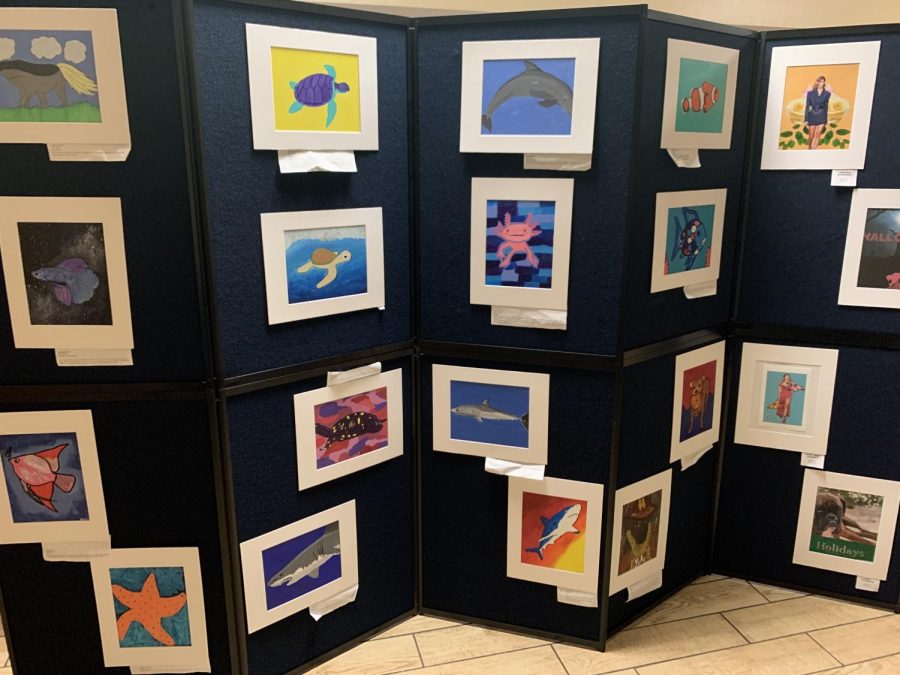 This Thursday, February 13th, Art Walk took place in the youth center after being cancelled two weeks ago.
To set up art walk you need to be able to have enough product, especially if you're coming as a vendor to be able to showcase what you what your talents are, and you need to be able to stay organized, focused and set a goal.
"For artwork takes a lot to set up. I had to get here pretty early, but I think it's all worth it. It's pretty fun to see how I'm going to set up my booth. There's a lot of different options. And I don't know it's pretty exciting," said senior Carlota Sosa.
For Art Walk the preparation starts right after school, students that are helping first have to organize the chairs and tables in the youth center, so when people start getting there to set up the most important part is already done.
After setting up tables and chairs, they need to put up all students art in the wall in the back of the youth center.
"It takes a lot of advanced preparation because you need to think of where things will be spaced out. And so we started working earlier today in class and going as a class to set everything up and putting all the panels up, which is important because the panels are the main focus of the room. So it's important that they're in the middle. And now, the most important part is just hanging up the art. So it's all displayed in a nice way," said junior Gabriela Esposito.
This is year many students have bought booths which shows that participation in the art community is pretty large.
Student vendors were really excited for their work and products to be showcased.
"I just started my work, but I'm really excited because I feel like a lot of times people have the same kind of jewelry, and I'm excited to put like jewelry that people haven't seen. And then I get asked about it and then they are interested in it," said junior Camila Musibay.
In this years art walk even English teacher Denise De Arce made her own booth.
"My art is an expression of the way that that I am and what I feel. So for me, it's an outlet more than anything. It's a way of relieving stress. It's a way of just being creative and thinking outside of the box and I'm hoping that the event is a success. Every year that I've come, it's been very successful and it's nice to be able to see what other artists are doing. Students have that make the event such a success," said Ms. De Arce.
Ms. Wildenburg, Fine Arts department head and lead organizer of Art Walk, said, "Our students are really dedicated they've really shown that they can go above and beyond in terms of their commitment to art and making sure that the community is involved in art."
Art Walk 2019-2020 ended up being a huge success and many products and arts were bought. It's clear ILS is a home for talented student and faculty artists!
About the Writer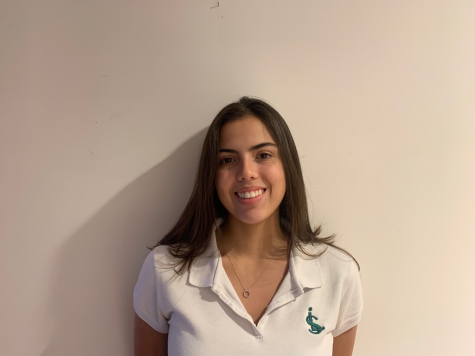 Marjorie Amaral, Editor



Marjorie Amaral is a senior at ILS this year and is enrolled in Journalism 3. Marjorie enjoys covering the Entertainment beat and Campus Life.