State Champions Cheer Squad to Keep It Going
Everyone knows that the ILS Cheerleading team won its first state championship, not only for the team but for the entire school. After winning the state title, the team took a couple of weeks off, but soon, they'll be right back at it.
Thanks to their phenomenal success, cheerleading is going to be an all-around season. The team will be non-stop getting in those extra reps and putting in the blood, sweat and tears into it.
Head coach Coral Buxeda has worked so hard to build this team and what they have accomplished.
"Next year is going to be hard," Coach Buxeda said. "It's hard to stay on top and the goal is to go back to back."
This inspiration will drive the team as they prepare for future competitions. One of the great aspects of this year's squad is that there are no seniors on the team. While that senior leadership would have been nice to have, the fact that the entire team is returning will help as they prep for the future.
Juniors on the squad will continue to be the leaders, but they can't take anything for granted.
"The team is going to have to work harder," Coach Buxeda explained. "They're going to need more reps than last year."
That means the ILS cheerleaders have a very hard season coming up. As the team moves to the next season, the returning members will need to focus and work hard to ensure their spot isn't taken by a younger performer.
"Spots are very limited, but won't be harder if you acquire the skills," said Buxeda.
Coach Buxeda is looking forward to growing the program and enriching the performances. Future routines will build on the past successes. She's hoping to incorporate "harder skills and elite stunts" for next year's routine.
"The routine this past season was just the bare minimum of the new routine consist of."
That means all the flips and spins and amazing stunts they competed with last year was just the beginning of a bigger season with more elite stunts.
Last year, the team worked will different teams, such as Saint Brendan High school Cheerleading team and the Jupiter Cheerleading team. Saint Brendan High-school has won five state championships, and Jupiter has just won a state championship this year. Whether or not that'll be the case next season is still up in the air, but working with those squads certainly helped to prepare this year's championship team.
"They are my right hand and will continue to do our routines for seasons to come," Coach Buxeda said of the other coaches involved. "They have helped not only me, but the team appreciates their feedback when they work with us!"
Emily Rodriguez, assistant coach and ILS alum, also played a huge part in the team winning the championship.
"Being a coach on a team that I was once on gives me a feeling of gratification, especially when they are meeting with as much success as I know they can," Rodriguez said.
Rodriguez graduated in 2019 and was part of the cheer team that made it to States, but ultimately came up short of the title. She was a captain who gave the team positivity that if they work hard they will one day win.
"I am beyond excited to be coaching these talented girls for a second year," Rodriguez said. "The drive that they have to want second title, as a coach it has you excited for what the season has in store."
The cheer team will soon get back to the gym and the mats to start practice once again. If they're going to repeat as State Champs, they'll need to put in a great deal of work. The coaches are proud of them, especially considering how far the program has come.
For next year though, Rodriguez cautions the team. "It all comes down to how bad they want it and how hard they are willing to work for it."
Even head coach Coral Buxeda acknowledged, "Those teams are coming back hungry, and we need to be HUNGRIER!"
About the Writer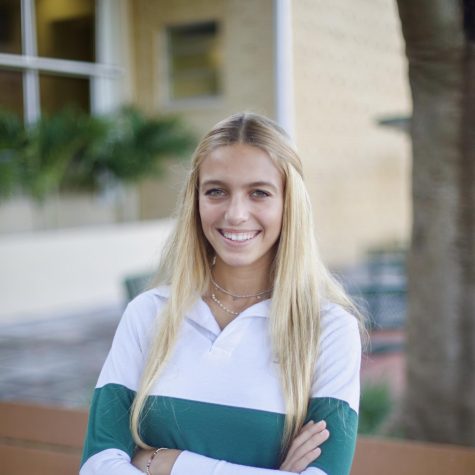 Alexia Menendez, Writer
Alexia Menendez is a Junior at ILS this year and is enrolled in journalism 1. Alexia has been a member of the ILS cheer squad for 2 years, attended nationals with her team, and hopes to study psychology...