Intro to Art
Sophomores, juniors, and seniors are all given the option to take Introduction to Art, an elective art course for both new and experienced artists. Ms. Wildenburg, the head of Fine Arts department and the teacher for this elective, explained that the objective of Intro to Art is to learn not only the basic fundamentals of art, but much more. 
"The curriculum is enhanced with topics of art history and teachings students the foundational techniques of art."
Students are provided with a sketchbook where they can both sketch freely and work on their independent art history, in which they recreate master works of famous artists. There are various projects assigned in this elective, and — as Ms. Wildenburg elaborated— no two projects are the same. 
"In Intro to Art students learn about how to use art tools, media and apply newly learned art techniques. The students will also complete art projects that involve drawing, painting, collage, etc."
Ms. Wildenburg emphasized that this is the kind of class where mistakes are welcomed. She believes that practice helps all students get better at anything and learn more efficiently. 
This elective provides a great opportunity to enhance your creative side, and the students who are currently taking this elective agree. Alexa Martinez De Castro believes that the best part about Intro to Art is having the time to sketching freely, for it allows her to express how she feels. She also elaborated on how she is currently benefiting from this class. 
"This class benefits me because it's the best stress reliever there is. Also I know that when I travel and visit museums, I'll recognize paintings and sculptures while also knowing the history behind each artwork." 
You don't necessary need to know how to draw to be in this class, for the main goal of the class is to teach students how to draw while also teaching them the history of different paintings and art periods. Kayli Van Sky explains that although she isn't talented at drawing, she still loves the class. 
"I would really recommend people to take this class even if they don't know how to draw, because I don't know how to draw, but like I still like it."
I took this class sophomore year, and it was one of my favorite classes. I learned various techniques when it comes to sketching or painting as well as the history of art. I still have many of the artworks I completed in that class hanging in my room, and they're my favorites ones. I definitely recommend taking this course, especially if you need help accessing your creative side. 
About the Writer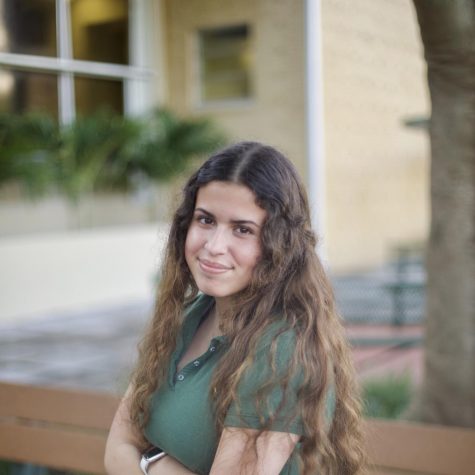 Dominique Gonzalez, Writer
Dominique Gonzalez is a senior is ILS who is enrolled in Journalism 1. Dominique enjoys reading and participating in school clubs, such as ambassadors and HOSA.