Bahamas Relief Online Store
As some many people know, the Bahamas suffered a devastating tragedy thanks to Hurricane Dorian this past Fall. In the wake of this horrible weather event, thousands of people around the world have come together to help rebuild. There were rebuilding programs, online donations collected and many more options.
One thing that has recently come up is Storm Miami. Storm Miami is a company created by two teenagers who have visited the Bahamas over the years and deeply have a love for the islands.
They wish to help donate money to the families that have lost so much this past year, so they started a company in favor of that. ILS juniors Alexia Menendez and Andrea Dutkowski started the online store to help awareness for the Bahamas.
They sell hoodies, and sweatpants that have the storm logo, and their hoodie has "#bahamasrelief" on the back.
After interviewing one of the part owners of Storm, Andrea Dutkowski, she explained to us what the purpose really is.
"Storm has become a wonderful way to get the word out that the Bahamas needs help, people always say they wanna help but don't know how. Now all you have to do, is order any Storm Merch, and 40% of the costs for the hoodie go straight to the Bahamas."
Storm Miami is slowly making its way through the community, and the word has gotten out to many states who want to buy from them.
Help the Bahamas, in any way possible, get the word about about the awareness!
About the Writer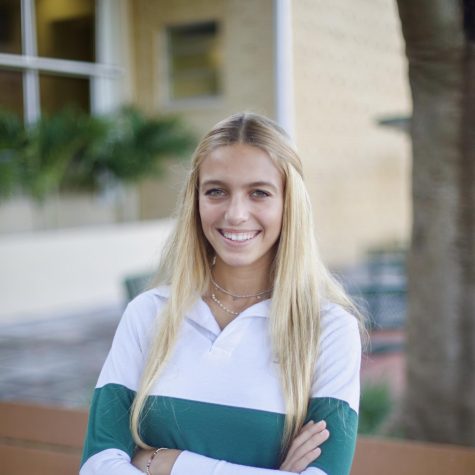 Alexia Menendez, Writer
Alexia Menendez is a Junior at ILS this year and is enrolled in journalism 1. Alexia has been a member of the ILS cheer squad for 2 years, attended nationals with her team, and hopes to study psychology...