Boys Volleyball Beats Coral Gables
The Immaculata La-Salle Boys Volleyball team (1-5) may have played their final game of the Spring Sports Season last Friday, but it ended with a win! The team won in 4 sets (28-26, 24-26, 25-21 and 27-25).
Senior Crisitian Rodriguez led the team with 22 assists, 1 block and 3 kills. Melvin Soto had 6 serving aces and 5 digs!
The Royal Lions faced a winless Coral Gables team and immediately took over, winning their first set 28-26, marking their 2nd set win of the season.
Both squads fought until the end of the second set, but the Cavaliers pulled away with a 26-24 win.
Lucas Oestreicher led ILS to a 25-21 third set victory. The sophomore finished with a game-high 9 kills and 6 service aces.
Heading into the 4th set, the Royal Lions were determined to pull away with their first, and potentially final wins of the season. Juniors Jerónimo Cañedo and Melvin Soto combined for 12 kills in the game and led the troops to a 27-25 set victory.
In the 3-1 win, ILS played their best volleyball of the season, recording a season-high 32 kills and 26 assists. It was only a matter of time until the boys got it together and captured their first win.
Seniors Christian Rodriguez and Sebastian Pozo may have played their last set in a green and gold uniform, and they went out with a win.
As of right now the Spring seasons aren't over, but they've been suspended indefinitely in the hopes that we return to school. FHSAA is sending out updates keeping the schools informed. All school facilities, including, gym, track and field, will continue to be closed.
ILS Athletic Director Nick Fernandez hopes students, faculty and staff remain active during the quarantine.
"We do encourage all athletes, students and teachers to continue to stay active during this time at home," said Fernandez. "There are a lot of indoor workouts people could do to stay active without having to go to the gym."
Here are some links Coach Fernandez recommenced people explore:
https://www.mensjournal.com/health-fitness/5-indoor-workouts-you-can-do-when-its-freezing-outside/1-monday-or-day-1/
https://www.youtube.com/watch?v=-OOOtgxVcow
https://www.active.com/fitness/articles/30-minute-indoor-workout-to-beat-the-cold-weather-blues?page=1
About the Writer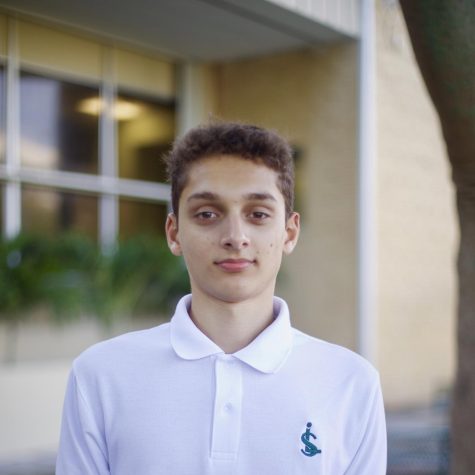 Anthony Yero, Co-Editor-in-Chief



Anthony Yero is a senior at ILS and is enrolled in Journalism 3. Anthony enjoys covering the Sports beat for the "Royal Courier" and looks forward to a career in journalism.