La Pausa – Palm Sunday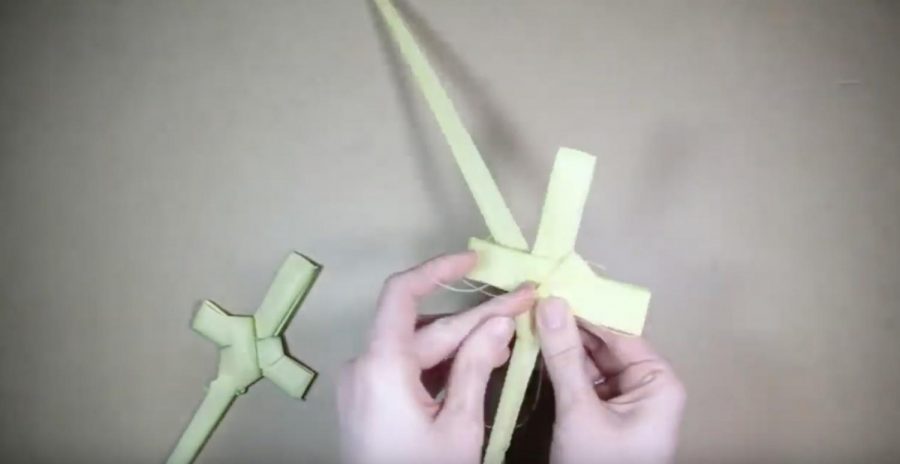 Hello ILS!
The most pivotal moments of our faith begin tomorrow. As Christians, we are accustomed to embracing our Sacred Tradition and joining together for the diverse events offered during this week.
Whether you have seen it in the news, social media and/or a meme, we all know that this time is calling for the domestic Church to set the tone. With that said, there are plenty of resources that we can tap into, so as to bring the richness of our faith traditions home.
Pope Francis's message ahead of Holy Week calls us to  a "Creativity of love can overcome isolation".  Video message for Christians around the world as we prepare to celebrate Holy Week in an unusual manner due to the Covid-19 coronavirus pandemic.  vaticannews.va/en/pope/news
"
Entrust everything to Jesus in the Blessed Sacrament and to Mary Help of Christians and you will see what miracles are."
— Don Bosco
Here are a few examples – more to come throughout the week!
Decorate your  home with palm fronds – let your family and community know that faith and hope are alive!
Virtual Masses are available daily from diverse online resources.

Palm Sunday Mass –  Fr. Mike Schmitz (Ascension Presents)
LIVE on YouTube  @ 10:00am — YouTube link
If  you can't tune in live, you  can always select a time that's convenient for your family.  
There are online Holy Week retreats and reflections that we can also participate in.
Visit your parish website and/or the Archdiocese of Miami website for information on how our local community is remaining home, whilst still  participating and living out  faith.
"" –Don Bosco