Athlete Spotlight: Bella Falero & Mikayla Sanchez-Torrelio
Last week, the ILS Instagram Athletic Spolight landed on a pair of senior volleyball players, Bella Falero and Mikayla Sanchez-Torrelio. The two were co-captains of the ILS indoor volleyball this year, and helped lead the program to its first district championship since 2016. Falero and Sanchez-Torrelio were also founding members of the school's inaugural beach volleyball team.
"I absolutely love ILS' volleyball program. Of course it has to do with the actual playing of volleyball, workouts and games included, but it's really because of the family that I have made here," said Falero via email.
Falero and Sanchez-Torrelio were four-year varsity volleyball players. Other seniors on the team included Madeline Cannata, Andrea Fonte and Camila Moreno-Bo.
"The family I have built with my teammates, the pushing each other during training, and of course having amazing coaches that are there for us on and off the court," said Sanchez-Torrelio of her time as part of the ILS volleyball program. "I would describe my time as an athlete as precious because I never thought my seasons would pass by so fast."
"
Bella and Mikayla have left a lasting legacy in the volleyball program here at Immaculate-LaSalle."
— Coach Saladrigas
As seniors, both young ladies took on the mantle of leadership with the program. And their role was an important one, considering the coaching change. Odette Partridge, who had been the head coach for several years, left the program and was replaced by Danny Saladrigas, a longtime assistant for the Lady Royal Lions.
"As leaders and seniors, Bella and Mika have left an amazing example, and the coaches are so incredibly grateful for that," said Maria Cuesta, one of the assistant coaches on the indoor team and the head coach of the beach team. "From the very beginning, when the girls had pre-season conditioning, they stepped it up. Not only would they complete their workouts, they would do so without any complaining. They demonstrated what a teammate should be during good and bad times, motivating teammates whenever workouts were difficult or games seemed lost. They were respectful to everyone on the team, players and coaches, and they carried the same qualities to beach volleyball when the season started."
Sanchez-Torrelio registered 166 kills as a senior, second most on the team this season. Over the last two seasons, she picked up 282 kills in total. Sanchez-Torrelio's successful senior year also included 46 blocks, which led the team, and 36 serving aces. She had 121 digs over the last two seasons.
"I have made amazing and healthy friendships with my teammates," said Sanchez-Torrelio. "We learned how to push each other to become better players and that's why I love them all so much."
Falero was a complete, all-around player that was top-3 in almost every statistical category. She picked up 97 kills as a senior, and 171 over the last two seasons. She registered 44 serving aces this season, while managing 291 digs and 50 blocks over her junior and senior seasons.
Both count winning the district championship this season against rival MAST as one of their favorite memories.
"Taking the win this past fall against MAST in the District Championship earning that title for my school during my senior year was beyond anything I could've asked and hoped for," said Falero.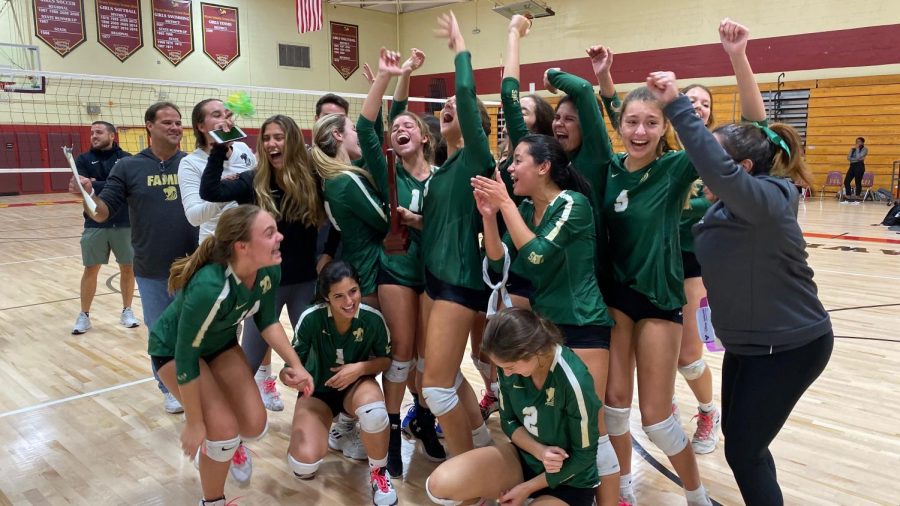 The ILS volleyball program is a close-knit one Falero calls "a little volleyball family." Many of the players and coaches have long established relationships and friendships. Falero and Sanchez-Torrelio have played together for years, beyond just their time with ILS. And they've had coach Cuesta and coach Saladrigas by their side for years as well.
"Every single year they contribute joy and leadership to the team, while remaining 100 percent committed," said Cuesta, who has coached the two off-and-on since they were in middle school at Saint Patrick's. "I think that if you ask any coach, the answer of what they want in an athlete is more or less the same: a talented athlete, but, above that, someone who is willing to work hard, bring passion to the game, and maintain a positive attitude."
Coach Saladrigas has been with them for the ride as well. "They've always been the leaders they are today, even when they were 10 years old."
These relationships helped build Falero and Sanchez-Torrelio, not only as volleyball players, but also as leaders and friends. Both young ladies complimented the coaching staff, admitting they've learned skills that go beyond the court, such as organization, time management, balance and dedication.
Falero fondly remembered what she called the "infamous" bus rides to and from games, as well as coach Cuesta spiking the ball in her face repeatedly at practice. But she said, "I give them 10000% credit for the player and person that I am today, and for that I truly am forever thankful."
Sanchez-Torrelio lamented the workouts and outdoor conditioning, but admitted "the hard work paid off and it was very satisfying seeing all the players improve together." She also said, "Being an athlete at La Salle is what I will miss the most."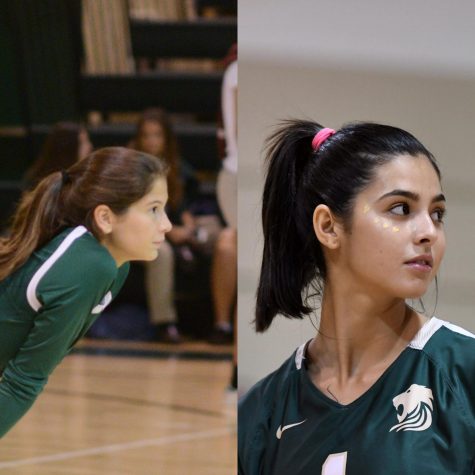 The two had their quirks on the court, too.
Coach Cuesta described Falero's play since middle school.
"I particularly remember Bella's first year playing volleyball at St. Patrick's. She was in sixth grade and would play practically every game with her glasses on. She was small, too, but she was always the loudest one on the court, yelling 'mine' in her, at that time, squeaky voice (sorry, Bella!)"
For Sanchez-Torrelio, wearing her expression on her face her senior year wasn't anything new.
"As for Mikayla, I think it's so amazing that her facial expressions haven't really changed. In middle school, whenever she would mess up, she would look at me and bring her eyebrows together and purse her lips to make an upset face. In high school, even as a senior, that didn't change," explained Cuesta.
Coach Saladrigas echoed these sentiments as well. "Mikayla and Bella both have a unique way of expressing their feelings through very transparent facial expressions," he said. "They always find a way to make my job more enjoyable and lighten the mood even in the most serious of games."
Second-year athletic director Nick Fernandez recognized the value these two players brought to the school's volleyball program.
"Enough can't be said about these two young women," Fernandez said via email. "It has really been a pleasure watching them push each other and there teammates these last two seasons I've been around. On top of being amazing athletes and young women, they are amazing to be around. Always have great energy and willing to help."
Falero and Sanchez-Torrelio leave behind large shoes to fill in the program. But they had some advice for returning and future Lady Royal Lions.
"The most important thing I can tell future volleyball players is that you should play with heart. If you're not into the sport, don't waste your time. The best players are those that really let it all out on the court every single practice and game," Falero said. She also suggested players to learn how to balance academics and athletics, and that communication is key in that effort.
"I would say to always put forth 110% effort," said Sanchez-Torrelio. "Practices and training aren't everyday, so when you do have it take advantage." She urged players to listen and respect their coaches. "Everything works better when you cooperate and that's one of the most important factors in having a strong team."
Watching them leave the program after the district championship will be difficult for this coaching staff.
Cuesta called her experience coaching these two as "nothing but positive" and that they became leaders during the good and bad times, and that "united us all."
"It's been an absolute pleasure to coach these two ladies and see them grow and mature into amazing young women," said Saladrigas. "You can tell that the younger girls look up to them. Their determination and easy going personalities have helped paved the culture we have been trying to set for a while and I truly believe they have left a lasting legacy in the volleyball program here at Immaculate-LaSalle."