How College Applications Might Change Due to Covid-19
The coronavirus has changed peoples lives as of right now, and is going to impact them further as Junior's and Senior's futures in college have changed.
Since social distancing is going to stay in place at least until a vaccine is found for the virus, experts expect social distancing measures to stay in place for months or even a year more.
Most high schoolers are now on online classes and haven't been able to take the standardized tests (ACT or SAT) that is required for most college applications. Furthermore, Juniors in high school aren't available to participate in any extracurricular activities that helps their college applications stand out.
With 19 states having closed public school for the rest of the school year, some have even switched to failing or passing a class. Instead of letter grades this is what Virginia and New Mexico are doing to be able to give more opportunities to the kids. 
However this negatively affects the students that want to stand out with their grades, specially in Junior year, where the students see their importance in their academic performance.
Additionally, SAT and ACT tests have been canceled and postponed. This has caused 1 million high school Juniors to miss their first standardized test in spring. College board is aiming for the next testing to be in August, but they will only do it as soon as it is safe. 
Due to the SAT and ACT being pushed so far back to August, if it is safe, some colleges are switching their next year admissions to be test optional or not require standardized test scores at all.
Colleges are trying to become more flexible for the students applying in 2021, but with no SAT or letter grades they must find other ways to stand out in their applications. Colleges will now look for students to use their creativity during quarantine to do some volunteer work regarding corona or something significant to their community.  
For high school Seniors, they now have more time to decide where they want to go. Some colleges have moved their May 1st commitment deadline to June in order to give students more time. 
Overall, the coronavirus has had significant impact on college applications for years to come. If social distancing measures remain college admissions is going to look a lot different after this pandemic, maybe permanently. 
About the Writer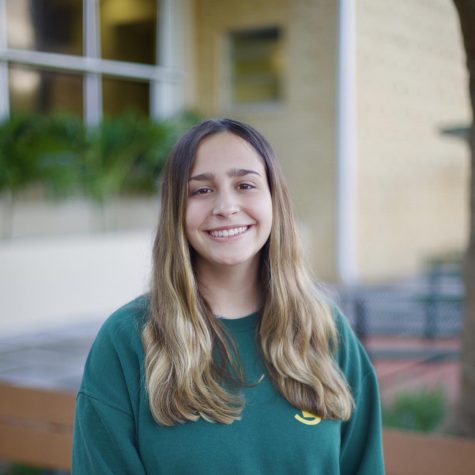 Magdalena Bolinaga, Writer
Magdalena Bolinaga is a senior at ILS this year and is enrolled in Journalism 1. Magda enjoys writing and would like to study Journalism in college.