Athlete Spotlight: Ernesto Walter
On Tuesday, May 6th, the ILS Instagram continues its Athlete Spotlight series by focusing on senior Lacrosse player, Ernesto Walter.
Walter is a four-year player at ILS, who's worked extremely hard from the moment he le touched the field. Despite their not being much team success, Walter has impacted a rebuilding program.
"I can't express enough the importance of not giving up," said Walter. "You will not be able to pass or catch the first time you pick up a stick but after some weeks of consistent practice you will be able to."
After picking up a lacrosse stick for the first time as a freshman, he was able to improve every year.
"Starting the sport was not easy but the only way to get good at the sport is practice, practice, and more practice, which is what u did and I feel that other teammates took notice and followed."
As a junior, Walter registered five ground balls, seven assists, and seven points over a three-game stretch dueling against Florida Christian twice and Plantation High.
Off the field, Ernesto played just as big of a role, serving as a role model to his teammates.
"He's a great person off the field who's trying to help his teammates with their school work and really wanted to help the people around him," said head Lacrosse Coach Rafi Jose Montalvo.
As he heads off to college, Walter is proud of the impact he made to the up and coming program, and he believes it'll take lots of consistent practice for the team to get to the level they hope to achieve.
About the Writer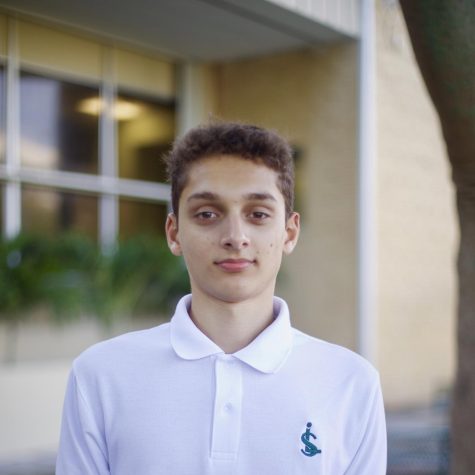 Anthony Yero, Co-Editor-in-Chief



Anthony Yero is a senior at ILS and is enrolled in Journalism 3. Anthony enjoys covering the Sports beat for the "Royal Courier" and looks forward to a career in journalism.