How Students Can Cope During Quarantine
Ways students can cope during quarantine
During these hard times being stuck in our houses, quarantine is affecting not only us physically but mentally. Not being able to socialize as we once did before is starting to take a toll on people but there are way we can cope with it.
One thing you can do is start by getting some fresh air even if it's only going in your back yard. Having some form of outside interaction helps the mind ease itself and vitamin d is always good to go for your immune system.
Being able to talk on the phone or FaceTime friends can help a lot, although we don't get to see people in person it doesn't stop us from interacting through the phone. Just a simple check in on someone can easily make someone's day.
"I usually cope with my days by going outside and playing basketball, since they recently opened the park. I also play ps4 and FaceTime my friends, it helps a lot," said junior Adrian Cruz.
Many students have picked up new activities to do during the day such as yoga, exercising ,and playing new games. This is good for the students because it helps past time and makes our days a little more exciting.
"I usually drive around the city to help pass time," said junior Sebastian Wolfe. "I also workout from home and play a lot of Xbox. Quarantine can be hard to cope but having friends and family around me it makes it easier."
One thing members of the Class of 2021 can start doing already is focus on college. The spring and summer of Junior year is typically the time that a student would visit college and university campuses to help make informed decisions in the fall of Senior year.  Due to COVID-19, everyone's plans have come to a screeching halt.
Class of 2021 guidance counselor Ms. Hoyos urged the juniors to begin researching colleges and university recently via email.
"The most important point of this email is to remind you that at the start of your Senior year, you will begin the college application process. This means that your research about colleges and universities needs to begin now!" Ms. Hoyos said in the email.
Hoyos recommended reviewed any information sent by colleges and universities, even if it means going through a ton of email. She also said juniors can reach out to college admissions counselors, who are similarly stuck at home these days.
"Although some schools have gone test optional, not all have," she said. "Deadlines for applications have not changed, so stay focused.
If students need help out of reach from them their counselors available 24/7 and our own school counselors if necessarily.
"Let's keep working hard so that we finish the school year strong!" said Hoyos. "In just a few months, you will be the leaders of the school as a senior class. Use social media to stay in touch with family and to stay connected with friends. Don't become weary and complacent…stay safe and focused so that when the time is right, we can come back together better and stronger!"
Students are finding ways individually to help cope there own way, and hopefully this quanartine ends soon so we can go back to loving our normal lives back again.
About the Writer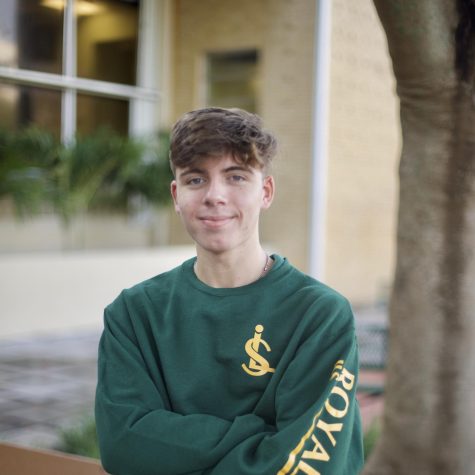 Ryan Desalle, Writer



Ryan Desalle is a senior at ILS and is enrolled in Journalism 2. Ryan enjoys traveling , fishing , and plans on studying criminal justice in college. Ryan plans on covering on campus life and news...