Farewell to the Seniors

To the ones that have gone through the most this past year, to the ones that showed countless efforts of dedication, to the ones who fought for a good year, even when faced with unfortunate circumstances, to the ones that have survived 4 years of High school…We thank you for staying strong and being such positive roll models for the younger classes and showing us what it truly is to be Royal Lion.
The class of 2020 has not only fought  for this year, but has continuously motivated themselves to finish the year strong. Not only did corona virus take a toll on the class of 2020, but it has also marked a time in history. On behalf of the ILS Royal Courier, we wish all of the seniors the best of luck in their paths to becoming adults. 
"We love the hard work and dedication that the seniors have shown this past year in journalism. They are amazing writers and I can't wait to see what the future holds for them!" said, Sofia Farres, Junior Class President. 
In other places, like Daytona, students are asked to drive to a speedway with their families and drive to the finish line of the track to graduate. Students then get a victory lap, and receive their graduation presents. 
"We loved the seniors so much this year and it breaks my heart that they are leaving. They had so much energy, and always brought a smile to everyone's face. We're gonna miss you!" said, Alexia Menéndez, Junior. 
ILS is going to be hosting a virtual mass for the seniors, and they will be having a virtual graduation ceremony. 
Recently, teachers hand delivered the seniors their graduation cap and gown to their houses. It was a nice surprise, and a very positive way of making the situation better!
May 15 is the seniors last day of being Royal Lions, so as we say our farewells, they will always be a part of Lasalle and will leave a huge legacy. 
"Thank you for all the hard work you all did and leading with a good example. I'm gonna miss you guys so much and I wish you all the best in the future." said, Noor Andre, Junior. 
We love all the seniors so much and we will miss them very much next year! Thank you for all your dedication to the class, and we wish you the best of luck. Stay safe, and ILS is always praying for your family's safety.
About the Writer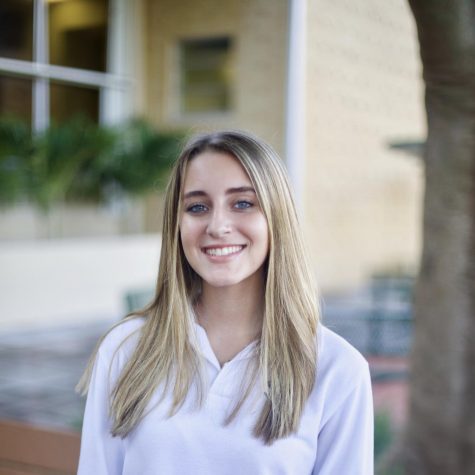 Paola Rodriguez, Writer
Paola Rodriguez is a junior at ILS this year and is enrolled in Journalism 2. Paola has been a 3-year member of the cheer team and hopes to study in New York.