2020 AP Exams Go Virtual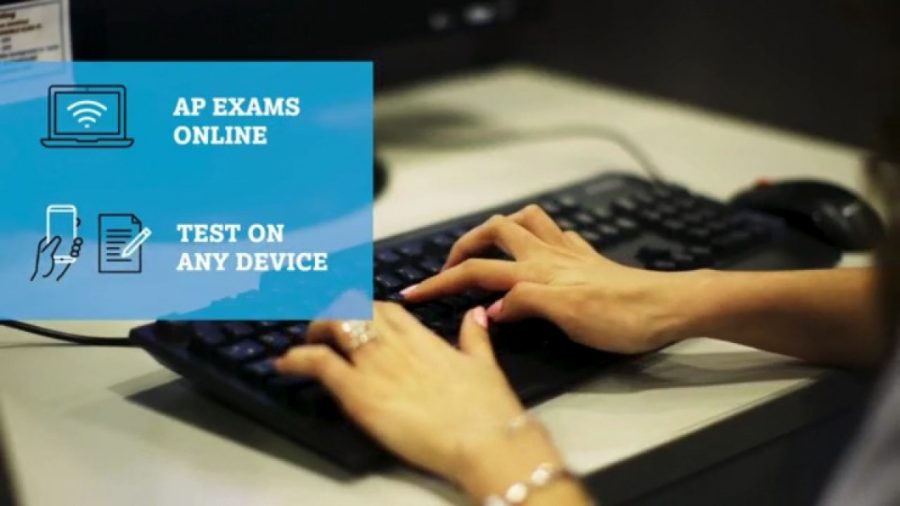 The Advanced Placement exams are administered once a year on specific AP test dates over a two week period in May. The 2020 AP Exams are being held from May 11–15 (Week 1) and from May 18–22 (Week 2).
This is the first time that AP tests have been given online at home, a result of the shutdown of schools because of the Coronavirus pandemic.
After sending out a survey to individuals taking these courses, College Board said students wanted to take the tests online — which were shortened from several hours to 45 minutes — because the scores can factor into college admissions decisions and students can receive college credit for high scores.
Students can access the exam online with any device, including and not limited to computers, tablets, or cellphones. They can type their responses or send photos of written responses.
About 10,000 U.S. students have reported online technical problems while taking Advanced Placement exams. When complaints began to pile up shortly after students started taking the tests from home because of the coronavirus pandemic, officials from the College Board said many of the problems were user errors or the product of students using computers with outdated browsers.
By the end of the first week, though, College Board issued a statement that said: "We share the deep disappointment of students who were unable to complete their exam – whether for technical issues or other reasons." Testing is scheduled to end Friday, but those who had problems that kept them from completing or submitting their tests can retake them June 1-5.
For many years, students have been given several hours to complete the exams, which are usually composed of a combination of multiple-choice and essay questions.
Rather than hours, students will have 45 minutes total to answer one or two free-response essay questions, depending on the course. This change isn't sitting well for students who prefer the multiple-choice questions.
Junior Sofia Arteaga believes it's an unprecedented, uneasy change.
"It was quite stressful to be honest," said Arteaga. "We've been preparing for multiple-choice questions all year, and the fact that we can't rely on our internet to work without any issues is super stress inducing because we want to make sure our submissions go through."
Many students across the nation have been experiencing issues with the website crashing, but College Board has been quick to offer a quick fix.
After a tsunami of complaints about students having problems submitting answers during online Advanced Placement exams last week, the College Board said Sunday that it will allow some test-takers to email their responses this coming week.
However, that does not apply to students who already had trouble with the exams. Those individuals will have to make up the exam in June.
Despite these issues, many students, including junior Beatriz Diez, had a successful Advanced Placement test-taking experience.
"Going through the demo before, the AP tests were actually very straightforward and easy to navigate for me. I didn't have any problems submitting my answers or taking the exam but I know a lot of people who did, so I consider myself lucky," said Diez. "Overall, it is a very new experience but everyone is just trying their best right now and putting in so much effort, which is all we can do."
By taking the Advanced Placement exams, depending on their scores, students are able to receive college credit for their hard work and dedication. Junior Sophia Sullivan also had a positive experience despite the stressful approach to the testing.
"It was definitely a little stressful, but overall much better and manageable," said Sullivan. "I'm glad we had the opportunity to take the exams."
About the Writer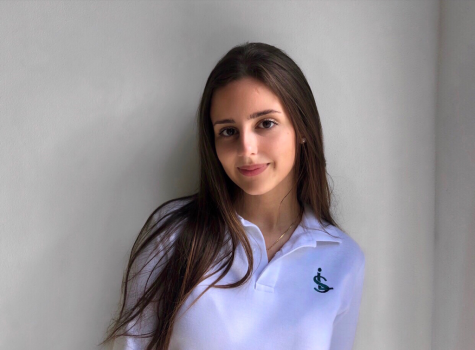 Arianne Cendon-Ruisanchez, Editor



Arianne Cendon-Ruisanchez is a senior at ILS and is enrolled in Journalism 2. Arianne enjoys covering Campus Life and is extremely passionate about working with the Guatemalan-Maya community.