Athlete Spotlight: Julia Taquechel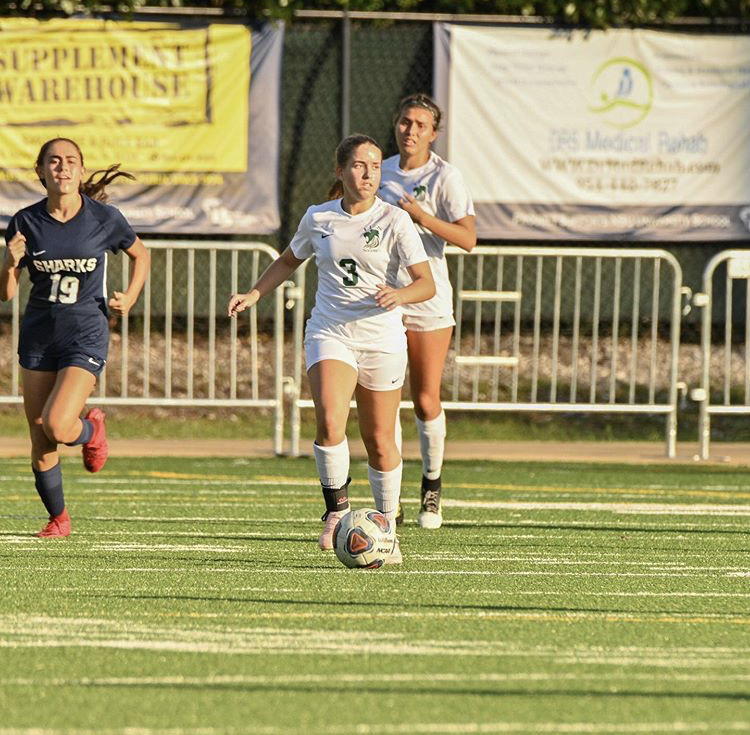 The ILS Instagram Athlete Spotlight series continued yesterday, highlighting senior soccer player Julia Taquechel. A two-year starter for the ILS girls soccer team, Taquechel played an important role in the team's 18/19 District Championship and was considered one of the team leaders.
Taquechel didn't immediately see time on the field as part of the program, and used the practice field to hone her craft. She worked hard year-round in the weight room and running sprints. Those efforts eventually paid off when Taquechel earned the starting nod as a defender.
As a junior, Taquechel took the pitch as a starter and helped the team win the district championship. Playing on the backend limiting Taquechel's offensive opportunities, but she did manage to register three assists in her career. The consulate role player, Taquechel sacrificed her own opportunities for the betterment of the team.
During her three-year career with the varsity team, Taquechel was often considered everyone's favorite teammate. Her caring and supportive personality earned that spot in her teammates' hearts. While she may have started as a the "little sister" as a sophomore on a talented team, she eventually took the role of "big sister" over the years.
Taquechel remains a great example of what it means to be a Salesian student-athlete, giving all she has to her friends, family, teammates and coaches. She excelled off the field, in the classroom and often leading retreats as part of ILS's campus ministry program.