Executive Board Elections Results are In!
Student Government Association, SGA elections for the next school year are taking place this week and the results from yesterday's executive board elections have been announced. 
Here are the results for the first round of elections, the 2020-2021 Executive Board:
SGA President: Charlize Ramos
SGA Vice President: Andres Marquez
SGA Secretary: Ana Paula Marrero Benedetti
SGA Treasurer: Camila Musibay
Charlize Ramos who is now SGA President served as a class representative this past year for the junior class. She feels very blessed for this opportunity and super grateful to all those who supported her and can't wait to make next year a great one.
"As my saying was throughout my campaign, 'working with you and for you', that is exactly what I hope to do this school year," Ramos said.
"I want to maintain the amazing school spirit we demonstrated last year, but also bring awareness to the importance of mental health within our school. Looking at the best interest of the student body is something I intend to do and at the same time make it enjoyable for everyone. Whether it's making the freshman feel welcome or ensuring the seniors have a memorable last year, I want this to be a successful and productive school year that no one will forget," Ramos explained. 
The next round of elections for class boards will take place on Thursday, May 28th. The final elections for class representatives will be on Friday, May 29th. 
Best of luck to the remaining candidates and don't forget to keep voting to the rest of the student body! 
About the Writer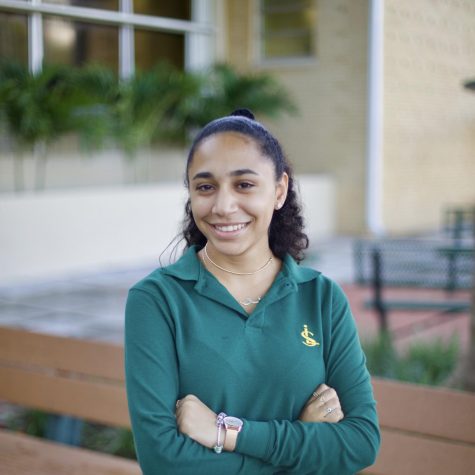 Noor Andre, Editor



Noor is a senior at ILS this year and is enrolled in Journalism 2. Noor enjoys creating content for both the ILS tv broadcast, LTV and the ILS newspaper, the Royal Courier. In journalism, she enjoys...